immunization
Robert Fortner | Huffington Post |
April 30, 2017
In late August 2014, Tom Frieden, then director of the Centers for Disease Control and Prevention, traveled to West Africa to assess the raging Ebola crisis. In the five months before Frieden's visit, Ebola had spread from a village in Guinea, across borders and into cities in Liberia and Sierra Leone. Médecins Sans Frontières, the first international responder on the scene, had run out of staff to treat the rising numbers of sick people and had deemed the outbreak "out of control" back in June...
For more than twenty years HLN Consulting has been a leading public health informatics consulting company focused on developing and supporting robust technical solutions addressing pressing public health needs. Founded in 1997, HLN Consulting, LLC brings together an academic heritage and technology perspective in a collaborative approach to health information technology. We learn through partnerships with our clients to bring insight into pressing informatics issues with regard to public health policy and practice.
The Immunization Calculation Engine (ICE) is a state-of-the-art open-source software system that provides clinical decision support for immunizations (CDSi), commonly referred to as "immunization forecasting." ICE has two major components: The ICE Web Service evaluates a patient's immunization history and generates the appropriate immunization recommendations for the patient. The Clinical Decision Support Administration Tool (CAT) is a web-based GUI tool that enables subject matter experts to manage ICE rules and configuration without the intervention of software developers.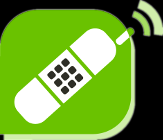 Mobile Technology for Community Health (MOTECH) Suite is an open source enterprise software package designed by the Grameen Foundation to connect popular mHealth technologies to strengthen healthcare systems by streamlining patient data collection and improving patient engagement. MOTECH has the capacity to reach illiterate patient populations as well as patient populations in rural areas and works by connecting frontline worker systems such as CommCareHQ, eHealth systems such as OpenMRS and DHIS2, and communication systems such as IVR, SMS, and email to improve healthcare delivery. The MOTECH platform is designed to work effectively in low-resource settings, apply to a broad range of health domains, and meet the needs of large patient populations.
Implementation of the MOTECH Suite is spreading rapidly among government health services and humanitarian organizations that address the health of potentially vulnerable or at-risk populations across the globe. As an open source solution, MOTECH affords a number of advantages for health services, particularly in low resource areas of the world. Organizations or individuals who work with software solutions to healthcare-related humanitarian issues will need to know what MOTECH is, how it works, and how it might be used to improve the health of various populations...
Nicole Blake Johnson | Federal Times |
June 22, 2012
The Defense and Veterans Affairs departments will use existing DoD facilities in Richmond, Va., and on Hawaii's island of Maui to develop and test components of a new $4 billion integrated electronic health record (iEHR) system. The centers, to be opened at DoD's joint information technology centers there by Oct. 1, are a key step in the departments' effort to make active-duty military members' electronic health records accessible to VA doctors, and to have vets' records accessible to VA and other health care providers. Read More »
Michaeleen Doucleff | Shots |
April 18, 2014
More than two months ago, a nasty mumps virus triggered fever, headache and painfully swollen glands among a handful of students at Ohio State University. Now the outbreak has ballooned to 234 cases at last count, and has spilled into the surrounding community in Columbus, Ohio. Read More »