integrated health system
I wonder -- why would people be calling for a new system that would still have thousands of private hospitals/facilities and millions of healthcare professionals, practicing FFS medicine using countless systems and data structures? In short, why aren't people calling for VA for All? Like Medicare, the VA -- more especially, its healthcare component, the Veterans Health Administration -- is charged with providing healthcare to a designed population, in this case, veterans. Unlike Medicare, though, it does so as an integrated health system (by far the largest in the U.S.), with 170 VA Medical Centers, over a thousand outpatient facilities, and somewhere over 100,000 physicians...it offers some of the finest care in the world. It offers a range of services that Medicare can only dream of, and it does so at, it is believed, lower costs than private coverage or even Medicare. Plus, it also was an innovator in electronic health records and is today in telehealth. What's not to like?
Press Release | Rand Corporation |
April 26, 2018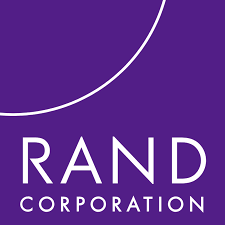 The VA health care system performs similar to or better than non-VA systems on most measures of inpatient and outpatient care quality, although there is high variation in quality across individual VA facilities, according to a new RAND Corporation study. Examining a wide array of commonly used measures of health care quality, researchers found that VA hospitals generally provided better quality care than non-VA hospitals and the VA's outpatient services were better quality when compared to commercial HMOs, Medicaid HMOs and Medicare HMOs..."Consistent with previous studies, our analysis found that the VA health care system generally provides care that is higher in quality than what is offered elsewhere in communities across the nation," said Rebecca Anhang Price, lead author of the study and senior policy researcher at RAND, a nonprofit research organization.