Jupyter
Don Watkins | Opensource.com |
December 25, 2020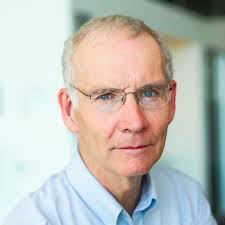 The COVID-19 pandemic required a paradigm change in education in 2020, as face-to-face interaction between teachers and students was largely replaced by remote learning beginning in the spring. Opensource.com writers helped teachers, students, and families around the world rise to the challenge with examples of open software tools fueling innovation in teaching and learning. To document the transition to online instructions and help people adapt to it, our writers offer information about content-creation tools and lesson ideas that will keep teachers and students learning well into 2021 and beyond.
By Nokome Bentley, and Giuliano Maciocci | November 16, 2020
This summer, eLife was pleased to launch Executable Research Articles (ERAs) in partnership with Stencila, allowing authors to post computationally reproducible versions of their published papers in the open-access journal. The open source ERA technology stack delivers a truly web-native format that treats live, interactive code as a first-class asset. It was developed to address current challenges around reproducing and reusing published results-challenges mostly caused by the lack of infrastructure for publishers to showcase the richness and sophistication of the computational methods used by researchers in their work.
Serdar Yegulalp | Info World |
August 22, 2016
Jupyter, the interactive data notebook for visualization and analysis with languages like Python and R, is undergoing a quiet but major reworking into a new product, JupyterLab. Jupyter's popularity extends beyond scientific or technical applications. Developers routinely share code snippets, sample output, and discussions of that output via Jupyter notebooks exported to HTML...