MedHost
Mike Miliard | Healthcare IT News |
March 14, 2014
In the year and 10 days since it was launched in New Orleans, the vendors of the CommonWell Health Alliance have been setting up the infrastructure for their vision of cross-competitive data liquidity. Now it's time to see what that interoperability can accomplish for the patient.
Press Release | Black Book Market Research |
December 13, 2016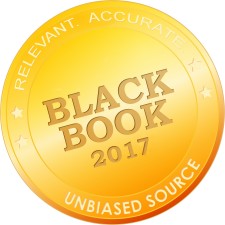 An inert healthcare enterprise resource planning software sector grew less than 2 percent in 2015 as hospitals turned available technology funding to conflicting priorities such as ICD 10 conversions, cybersecurity, population health and analytics, with less than 29 percent of all US hospitals having implemented any ERP product. As provider executives face compounding value-based risk decisions, recent interest in ERP has climbed sharply according to a recent Black Book survey of 1,158 health system procurement and technology leaders in the fourth quarter of 2016....
John S. McCright | Addison County Independent |
January 10, 2013
Porter Hospital has fallen behind in its multi-year effort to implement an electronic medical records system designed to improve patient care by replacing outdated paper recordkeeping. Read More »