medical informatics
By Swapnil Bhartiya | October 19, 2016
Judy Gichoya is a medical doctor from Kenya who became a software developer after joining the open source medical records project, OpenMRS. The open source project creates medical informatics software that helps health professionals collect and present data to improve patient care in developing countries. After seeing how effective the open medical records system was at increasing efficiency and lowering costs for clinics in impoverished areas of Africa, she began hacking on the software herself to help improve it. Then she set up her own implementation in the slums outside Nairobi, and has done the same for dozens of clinics since. This is a classic story of open source contributors, who join in order to scratch an itch. But Gichoya was a doctor, not a programmer. How did she make the leap?
Christina Farr | CNBC |
June 14, 2017
Imagine turning to your iPhone for all your health and medical information — every doctor's visit, lab test result, prescription and other health information, all available in a snapshot on your phone and shared with your doctor on command. No more logging into hospital websites or having to call your previous doctor to get them to forward all that information to your new one. Apple is working on making that scenario a reality...
Press Release | Cerner |
October 8, 2015

Cerner...has unveiled a production version of HL7's FHIR® standard that is being tested in the Cerner Millennium® electronic health record (EHR). "This next-generation standards framework enables health care organizations to utilize Cerner's open platform, which is designed to enable third-party innovators to advance care delivery and improve interoperability capabilities with other FHIR-compliant EHR systems," said Dr. David McCallie, senior vice president, medical informatics at Cerner. "This integrated approach will provide clinicians access to 'pluggable apps' directly within their workflows that are designed to expand and transform the way care is delivered."
Jennifer Thew | HL7 Standards |
September 18, 2012
Lately, I've been hearing quite a bit about global cancer care. I shouldn't be surprised. The International Agency for Research on Cancer projects that by 2030 the incidence of all cancer cases will be 22.2 million. To learn more about the trend, I visited the Partners in Health website because they recently helped open a new oncology hospital in Rwanda. Read More »
By Gijs Hillenius | July 11, 2016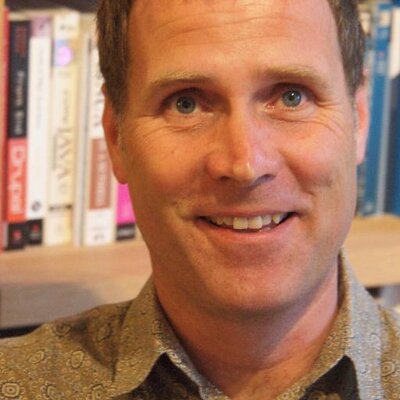 Belgian, British and German advocates of open source in healthcare want to join efforts, hoping to raise interest, and to strengthen the network of healthcare software specialists. A conference is tentatively being planned in London (UK) early next year. "Hospitals and other healthcare organizations, medical specialists and general practitioners are reluctant to adopt open source software", says Etienne Saliez, a Belgian retired medical IT systems specialist. "What is needed is a strong network of professional support services providers of open source solutions" he adds.
Joseph Conn | Modern Healthcare |
January 26, 2013
The title of Dr. Scot Silverstein's teaching website at Drexel University, "Contemporary Issues in Medical Informatics: Good Health IT, Bad Health IT, and Common Examples of Healthcare IT Difficulties," summarizes the veteran physician informaticist's general outlook on the current state of affairs in health information technology. It tells you nothing, however, of the passion with which Silverstein speaks or writes about the subject. Read More »
Darryl K. Taft | eWeek |
April 27, 2014
IBM announced it will be using its big data and Watson cognitive computing technology in its federal health care practice.
Mike Miliard | Government Health IT |
December 16, 2014
With electronic health records now in place among hospitals and medical practices, the Office of the National Coordinator for Health IT embraced its new mandate in 2014: getting them to talk to each other...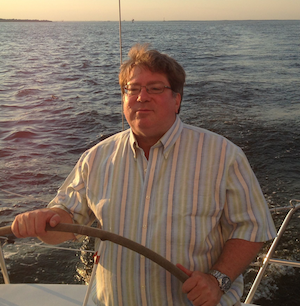 Hopefully, the public statements made by President Obama and Vice President Biden will lead to a public debate over the monumental problems that the HITECH Act and proprietary EHR vendors have caused the American people. While the press continues to report the figure of $35 billion as the cost of implementing EHRs, that figure does not tell the entire story. Perhaps the next step is to provide accountability and transparency. That would start with firm numbers regarding the real costs of EHR implementations forced on an unprepared healthcare system by the HITECH Act.
Posted January 20, 2017 - 12:00am by Roger A. Maduro
Mike Miliard | Government Health IT |
October 6, 2014
Meaningful use stages 1 and 2 have failed to foster interoperability "in any practical sense." That's the contention of Micky Tripathi, CEO of the Massachusetts eHealth Collaborative, and David McCallie, senior vice president of medical informatics at Cerner, co-chairs of ONC's joint HIT Policy and Standards Committee JASON task force...
By Thomas Beale | June 26, 2018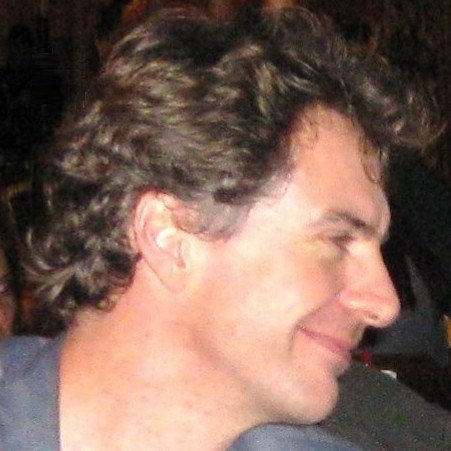 I just returned from Heidelberg, where another very successful 'openEHR day' was held, this time by the HiGHmed research consortium, with 100 attendees. HiGHmed is funded with 20m€ by the German Federal Ministry of Education and Research (BMBF) under the "Medical Informatics" funding scheme, and has as its goal..... to develop and use innovative information infrastructures to increase the efficiency of clinical research and to swiftly translate research results into validated improvements of patient care...
Press Release | American Medical Informatics Association |
November 16, 2014
Galileo Analytics Co-Founder Anna McCollister-Slipp today called on medical informaticists to prioritize "data liquidity" and the free flow of health data and to do so with a sense of urgency that the issue deserves. Her remarks were made during a panel discussion on the opening day of this year's American Medical Informatics Association (AMIA) meeting in Washington, DC...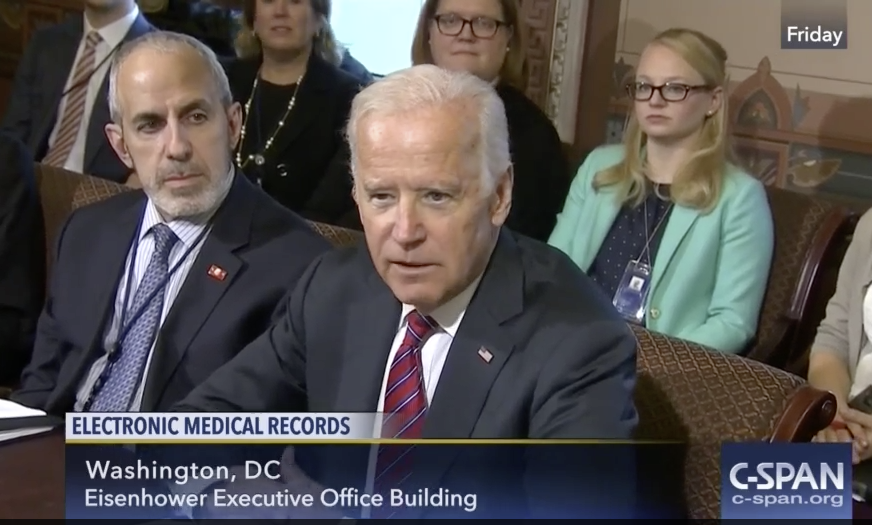 As they are winding their terms in office, President Barack Obama and Vice President Joe Biden dropped a stink bomb on the health IT industry. Speaking at different events on Friday, January 9th, the President and Vice President both criticized proprietary electronic health record (EHR) vendors as the primary obstacle to the success of their administration's health care strategy. This is the highest level acknowledgment so far of the serious impact that "lock-in" EHR software vendors are having on America's medical infrastructure and the ability of physicians to provide medical care.
Posted January 19, 2017 - 11:24am by Roger A. Maduro
By Amanda McPherson | January 10, 2017
The southern African country of Mozambique suffers under the most extreme challenges for resource-poor countries: economic instability, political strife, civil unrest, corruption and crime, unreliable infrastructure (such as transportation and telecommunications), and a large-scale HIV epidemic that has yet to be declared under control...The nation has enormous need and opportunity for improving its healthcare system and the lives of its residents. In the face of their crisis, Mozambique is working to equip its medical clinics across the nation with an electronic medical records system (EMR). Mozambique believes an EMR can empower clinicians to give high-quality and consistent care to those most in need, while allowing the country to reap the insights of comprehensive reporting for responsive public health decision making...