Medsphere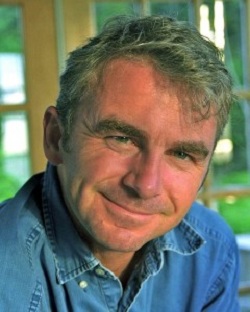 In these politically polarized times, Americans expect Republicans and Democrats to disagree on every detail right down to what day of the week it is...So it's remarkable and unexpected when any legislation exits a House committee with unanimous bipartisan support. It's even more surprising when the legislation potentially threatens the status quo for established corporate interests—in this case information technology companies. The Federal Information Technology Acquisition Reform Act (FITAR) —sponsored by California Republican Darrell Issa along with Virginia Democrat Gerry Connolly, and supported by every member of the House Oversight and Government Reform Committee—threatens to put open-source software on par with proprietary by labeling it a "commercial item" in federal procurement policies. Read More »
Audrey Throne | Open Source For U |
May 23, 2017
With the recent development in software technology, many application systems are now competing for medical attention. Healthcare (or what we can call it as medical software) is evolving rapidly through communications, record-keeping system to a source of decision support, consequently, playing an active role in clinical service. However, unlike many other services, medical software is not very well regulated and places like a safety burden and cost of ineffective use solely depend on the physicians...
Frank Konkel | Nextgov.com |
January 7, 2015
It's no secret the multibillion deal to overhaul the Defense Department's electronic health records system will be one of the most significant government contracts awarded in 2015...
Joseph Conn | Modern Healthcare |
September 24, 2014
Cerner Corp., one of several major electronic health-record system vendors competing for a multibillion-dollar contract to replace the Military Health System's EHR, has entered what it terms a "strategic agreement" on its bid with Intermountain Healthcare...
Press Release | Medsphere, IntraCare Behavioral Health |
March 6, 2013
Medsphere Systems Corporation...today announced that Houston's IntraCare Behavioral Health will implement the company's OpenVista® electronic health record (EHR). IntraCare, a community-based provider of comprehensive behavioral health services for children, adolescents and adults, identified OpenVista's flexibility and open architecture, as well as Medsphere's rapid implementation process and clinical transformation services, as the most effective path to improved patient care. Read More »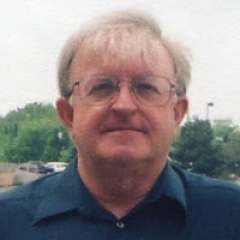 Who would really want to invest in companies that have embraced the 'open source' movement?... It turns out there just might be a lot of 21st century companies that have embraced open source, open access, open data, open standards, open architecture… and are overtaking or outperforming major companies that used to dominate in the last century..."Bill Gates, VCs Invest $35M In ResearchGate", "Mirantis Fuels Open Source OpenStack with $10 Million Investment", "One day, three deals, $150 million in open source funding", "Open Source technology investment to increase significantly by 2018". Pay attention to these headlines from recent news articles related to investing in 'open source'.
Adam Mazmanian | FCW |
October 3, 2014
Time is running out for vendors to submit bids on the planned $11 billion, 10-year contract to deliver an electronic health records system to the Defense Department. The DOD Healthcare Management System Modernization (DHMSM -- pronounced "dim sum") is an ambitious plan to transform the delivery of care to the 9.6 million active-duty service members, their dependents, retirees and others...
John K. Higgins | ECommerce Times |
September 30, 2014
Four teams of contractors so far have indicated they want in on the DoD's massive electronic health records program. While each of the teams presents formidable resources in healthcare IT, to some degree no group has a complete, ready-to-go, solution, said IDC's Scott Lundstrom...
Press Release | Silver Hill Hospital, Medsphere |
March 12, 2015
-MedsphereSystems Corporation and Silver Hill Hospital this week introduced an improved Discharge Summary module as the most recent innovation of Medsphere's OpenVista® electronic health record (EHR) built specifically for behavioral health hospitals. Designed in close collaboration with clinicians at Silver Hill, OpenVista Discharge Summary (DSum) both automates the summary creation process and gives Silver Hill clinicians greater control over how the final discharge summary looks and what patient information it includes.
Press Release | Medsphere, Morgan Stanley Expansion Capital, East West Bank |
December 13, 2018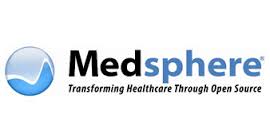 Medsphere Systems Corporation...today announced the closing of $32 million in financing from Morgan Stanley Expansion Capital and East West Bank. The company will use the funds to address accelerating demand for Medsphere's comprehensive suite of healthcare IT solutions and services, and for strategic acquisitions. "Medsphere's breadth of offering combined with their depth of functionality and overall affordability differentiates it from the rest of the industry," said Bill Reiland, Managing Director of Morgan Stanley Expansion Capital and Head of Morgan Stanley Expansion Credit. "The company is a true innovator, giving hospitals and clinics the workflow and technology they need at prices they can pay. We're excited to invest in Medsphere as they continue to share their unique offering with healthcare organizations."
Press Release | Medsphere, OSEHRA |
October 16, 2012
Medsphere Systems Corporation...this week announced that the company is contributing the enhanced Medsphere Systems File Manager (MSC FileMan) database management system to OSEHRA, the nonprofit open-source organization dedicated to accelerating innovation in health care information technology. Read More »
Press Release | Medsphere, Adams Communication & Engineering Technology |
November 1, 2012
Open source health IT leader lends industry expertise to ICD-10 improvement project for essential systems in the Veterans Health Administration Read More »
Press Release | Medsphere |
July 31, 2012
Medsphere Systems Corporation...today announced that the company is expanding its federal business. Medsphere will serve as a subcontractor to TISTA Science and Technology Corporation related to a $20 billion contract for information technology services focused on the National Institutes of Health (NIH) and other federal agencies.
Press Release | Medsphere Systems Corporation |
June 5, 2012
Silicon Valley technology veteran strengthens enterprise applications and code convergence for open source healthcare IT leader Read More »