Medsphere and Silver Hill Hospital Partner to Enhance Discharge Summary, Interoperability, in OpenVista EHR
Press Release | Silver Hill Hospital, Medsphere |
March 12, 2015
Respected behavioral health hospital and open health IT leader team to optimize continuity-of-care documentation and demonstrate commitment to full interoperability
March 12, 2015--CARLSBAD, Calif. & NEW CANAAN, Conn.--(BUSINESS WIRE)--MedsphereSystems Corporation and Silver Hill Hospital this week introduced an improved Discharge Summary module as the most recent innovation of Medsphere's OpenVista® electronic health record (EHR) built specifically for behavioral health hospitals. Designed in close collaboration with clinicians at Silver Hill, OpenVista Discharge Summary (DSum) both automates the summary creation process and gives Silver Hill clinicians greater control over how the final discharge summary looks and what patient information it includes.
Built on proprietary documentation technology with both desktop and mobile applications, DSum reduces the time required to create the document by automatically pulling patient history and diagnostic information from early hospitalization, as well as laboratory data and discharge medications from later in the treatment process. The DSum module meet's Silver Hill's goals of having a polished, uniform document that accurately represents the hospital's standards of excellence and rapidly conveys patient status to subsequent treating physicians.
On a broader, system-wide scale, DSum adheres to continuity-of-care documentation goals now widely embraced as a key component in improving care and eliminating redundant testing and information. When combined with Medsphere's suite of pre-built interfaces and an open access platform, OpenVista can readily achieve full interoperability with any systems and applications willing to collaborate.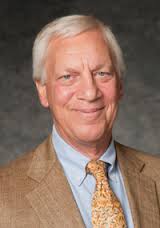 Sigurd Ackerman, MD
"This new DSum functionality reflects in detail the quality care Silver Hill provides and it quickly brings external physicians up to speed on patients treated here," said Silver Hill President and Medical Director Sigurd Ackerman, MD. "DSum also streamlines the whole discharge
process—our goal is now to get most discharge summaries out within 24 hours of discharge—and saves our clinicians the time of manually assembling all the information we want to pass along. Once again, we're very pleased to have a partner in Medsphere that enables us to enhance our own system for the needs of our clinicians and patients."
With Medsphere's unique subscription-based business and collaborative developmental model, the company works closely with individual partner hospitals to develop new functionality and enhancements to OpenVista that are then incorporated into subsequent releases and made available to all customers moving forward. Medsphere also performs quality assurance and system testing of appropriate customer-developed enhancements before folding into later releases of OpenVista.
"This and previous collaborative projects are representative of the relationship between Medsphere and Silver Hill, and of how we believe health IT should move forward," said Medsphere President and CEO Irv Lichtenwald. "The DSum module will benefit both Silver Hill patients and other behavioral health facilities through Medsphere's practice of making all enhancements available to the OpenVista community. We think this makes a lot more sense than keeping improvements in silos where they can only benefit a limited group. Open the system up and the benefits will accrue to all participants, but most importantly the patients."
Previously, Medsphere and Silver Hill worked together on a Multi-disciplinary Treatment Plan (MDTP) module that coordinates mental health care across members of the care team and supports patient progress management, eliminating the need to scour and cross-reference a library of paper records.
About Silver Hill Hospital
Silver Hill Hospital is an 81-year-old, not-for-profit psychiatric hospital in New Canaan, CT, with acute crisis stabilization and longer-term residential Transitional Living Programs for those with mental illness. Silver Hill sees 3,000 patients each year, providing treatment for psychiatric disorders that include addiction, eating and bipolar disorders, depression and schizophrenia. Many hospital patients present with multiple psychiatric conditions, and the Chronic Pain and Addiction Center is specifically designed to treat those with the dual disorder of prescription addiction and physical pain. Silver Hill is an academic affiliate of the Yale University School of Medicine, Department of Psychiatry.
About Medsphere and OpenVista
Founded in 2002 and based in Carlsbad, Calif., Medsphere Systems Corporation is an award-winning organization of clinical and technology professionals working to make quality health IT solutions accessible to organizations of virtually any size, shape or budget. Medsphere's OpenVista is a portfolio of clinical products and services that leverages an electronic health record (EHR) system developed by the Department of Veterans Affairs. This VistA EHR is widely credited with helping transform the VA into the nation's most efficient and clinically effective healthcare organization. OpenVista, the most fully commercialized VistA offspring, is a responsible reapplication of the VA's $8.5 billion investment, which recent studies show have yielded billions in benefits, primarily from the near elimination of medication administration issues and duplicate testing.
Medsphere's subscription pricing model enables hospital systems and integrated delivery network customers to pay for OpenVista from their operating budget with no upfront costs or back-end balloon payments. Expert implementation and other services facilitate rapid transition to a paperless clinical environment based on best practices and evidence-based medicine in 9 to 12 months. Medsphere is a founding member of the Open Source Electronic Health Record Alliance (OSEHRA) and actively nurtures the VistA ecosystem, a global community of customers, partners, and other collaborators who drive health IT innovation to the benefit of all.
Learn more about Medsphere at www.medsphere.com.
Contacts
Medsphere Systems
David Macfarlane, 760-692-3751
[email protected]