Pontiac General Hospital in Detroit Selects OpenVista Healthcare IT Platform
Press Release | Medsphere, Pontiac General Hospital |
May 31, 2016
Reborn Detroit-area hospital will use Medsphere's open platform EHR to improve financial performance and drive profitability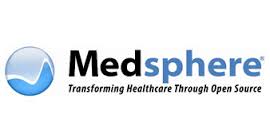 PONTIAC, Mich. & CARLSBAD, Calif.--(BUSINESS WIRE)--Medsphere Systems Corporation, the leading provider of affordable and interoperable electronic health record (EHR) solutions, today announced that Pontiac General Hospital has selected the OpenVista® electronic health record (EHR) system for implementation. Looking toward a financial rebirth, the new owners of the 306 licensed-bed hospital will use OpenVista to improve management practices and clinical workflows as they also grow clinical staff and expand available services.
The rebirth of Pontiac General is an endeavor led by Sanyam Sharma with the support of his family, Dr. Sanjay and Priyam Sharma. While Sanyam formed Sant Partners, LLC, last summer in preparation for entering the healthcare provider turnaround space, Pontiac General is only the Sharmas' most recent healthcare revitalization project. Together, the Sharma family owns Infrahealth, a healthcare administrative services firm based in Austin, Texas, and the St. Martinus University Medical School in Curacao.
"Pontiac General will become a thriving community healthcare organization through the implementation of proven practices and tools like the OpenVista EHR," said Sanyam Sharma. "We chose OpenVista because it gives us the functionality and clinical support we need at a price point that makes sense for a hospital that is investing in all areas of the organization, not just healthcare IT. Some of the better known solutions were just not financially realistic for us, but they also don't make sense because the costs are not justifiable when compared with everything Medsphere and OpenVista bring to the table."
More than just an acute care facility, Pontiac General serves the surrounding community as a healthcare hub by offering services ranging from urgent care to family medicine to obstetrics. The hospital also has a mental health unit and offers 24-hour crisis services for youth, adults and families. To that, the Sharmas plan to add substance abuse treatment, dialysis, rehabilitation, an outpatient pharmacy and surgery.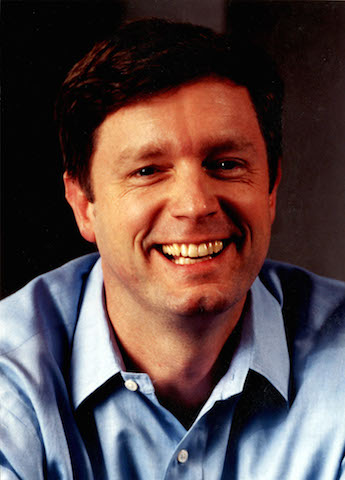 Irv Lichtenwald"What's happening at Pontiac General is very exciting, and Medsphere is proud to be making a substantive contribution to the project," said Medsphere President and CEO Irv Lichtenwald. "The Sharmas have an obvious entrepreneurial spirit and a commitment to providing comprehensive healthcare services that are deeply embedded in the community. This model can work in similar settings around the country when paired with enlightened spending on healthcare IT that provides full clinical support without busting the budget."
Derived from the proven VistA system developed by the U.S. Department of Veterans Affairs and the Indian Health Service, OpenVista is a comprehensive EHR platform combining both clinical and financial applications. Medsphere's Government Services Division also applies extensive knowledge of VistA to development and testing work for the VA and Indian Health Service.
About Pontiac General Hospital
The site currently occupied by Pontiac General Hospital has been home to a healthcare facility since the original founding of Oakland County Hospital in 1910. The organization and edifice were renamed Pontiac City Hospital in 1915, then renamed again in 1931 with the addition of a new patient wing, this time becoming Pontiac General Hospital. In 1969, Pontiac General became the first hospital in the nation to dedicate a staff solely to emergency medicine. In 1994 the hospital was renamed North Oakland Medical Center, and in 2008 became Doctor's Hospital of Michigan, the state's first full-service acute care facility owned by physicians. The shift back to Pontiac General returns the hospital to the name by which it has been known for the majority of its life.
About Medsphere
Founded in 2002 and based in Carlsbad, Calif., Medsphere Systems Corporation is an organization of committed clinical and technology professionals working to make quality healthcare IT solutions accessible to organizations of virtually any size, shape or budget. Medsphere's OpenVista® is an acute and inpatient behavioral health-oriented portfolio of clinical products and services that leverages the VistA electronic health record (EHR) system developed by the Department of Veterans Affairs (VA) and the Indian Health Service (IHS). Medsphere's Government Services Division also applies that VistA expertise to development and testing projects for both VA and IHS.
Medsphere's MBS/Net division enables better ambulatory care via physician practice EHR, revenue cycle management (RCM) and practice management systems and services. Using a vendor-independent approach to helping hospitals solve critical challenges, the Phoenix Health Systems division provides a host of healthcare IT services, including systems implementation, compliance project management, service desk, end-user device management, infrastructure support, application management and IT leadership.
Whatever your healthcare IT challenge, Medsphere has a solution.
Learn more about Medsphere at www.medsphere.com.
Contacts