mesh networks
Tina Trinh | VOA News |
September 2, 2017
Natural disasters like Hurricane Harvey are a threat not only to human life but also to telecommunication systems. When they go down, entire cities and communities are cut off from each other. Mesh networks, however, can get people connected again, and during emergencies they can be a crucial link to information. "It really all boils down to the 'central point of failure' problem," said Daniela Perdomo. "If the central infrastructure goes down, everyone who plugs into it is also disconnected."...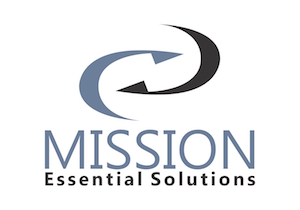 Mission Essential Solutions, LLC (MES), founded in 2013, offers technical solutions aimed at providing robust mobile capabilities needed for disaster response and recovery operations. James Murphy, President and Owner of the company, is a former Marine helicopter pilot with extensive experience in disaster relief operations, flying humanitarian missions in Puerto Rico and Sierra Leone, and supporting relief operations on the ground following an earthquake and a super typhoon in the Philippines. Before retiring from the Marines in 2012, Mr. Murphy worked at the White House Military Office where he worked in disaster and emergency planning for the President of the United States and the Executive Branch Departments and Agencies.
Adrienne Lafrance | The Atlantic |
June 10, 2014
People tend to talk about the Internet the way they talk about democracy—optimistically, and in terms that describe how it ought to be rather than how it actually is...For years, Internet advocates have been asking what regulatory measures might help save the open, innovation-friendly Internet...