STEM
By Don Watkins | November 20, 2017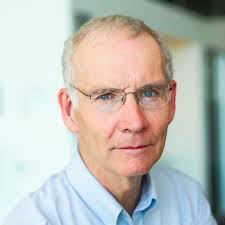 Recently I was invited to talk to a group of eighth grade students about the Raspberry Pi. Of the 15 students and three teachers there, only a few had heard of the Raspberry Pi. None had ever held one in their hand, nor did they know how to set one up or even where to look for information to do so. I spent 40 minutes talking to them and inviting them to explore the Raspberry Pi and the wealth of high-quality, open source software that comes with it. They were energized and eager to learn more...I think something needs to be done, so I am inviting fellow open source advocates to join me in making minor investments in their communities to move the ball forward.
Elizabeth Segran | Fast Company |
March 4, 2016
Comments sections are increasingly useless and nasty. Hypothes.is thinks it has a better way to make the Internet more democratic...Larry Hanley, an English professor at San Francisco State University, is the kind of man who aggressively annotates his books. He believes a particularly beautiful verse of poetry deserves to be underlined; a thought-provoking line of prose requires an equally intelligent comment scribbled next to it. In his classroom, he gently nudges his students to engage with books by writing notes in the margins.
Kathleen Hickey | GCN |
September 20, 2016
Remember when Google search results were first used to predict the flu? Now, data from mobile phones, social media and even grocery scanners has been shown to be effective at identifying patterns in epidemics. Standard travel data collection methods, however, are limited and often provide outdated data. Mobile phones, on the other hand, are nearly ubiquitous, and can serve as a rich data resource. Call data, which automatically provides time and location details, can help in understanding human mobility...