visualization tools
Press Release | Graylog |
September 9, 2015
Graylog, Inc., the company behind the popular Graylog open source log management platform, today announced that Ochsner Health System is using its open source log management and analysis platform to automate IT operations management for more than 17,000 desktops. Using Graylog, Ochsner is now able to identify the root cause of problems before systems and users are affected.
Anahi Ayala Iacucci | Internews |
September 20, 2012
Let us be honest: the Data Journalism and Visualization session at the Open Knowledge and Data Festival was aimed at an elite audience. Read More »
By James Falkner | December 3, 2016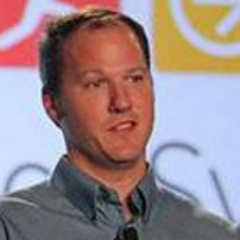 Thus far, we've discussed the importance of setting goals to guide the metrics process, avoiding vanity metrics, and outlined the general types of metrics that are useful for studying your community. With a solid set of goals in place, we are now ready to discuss some of the technical details of gathering and analyzing your community metrics that align with those goals. The tools you use and the way in which you collect metrics depend heavily on the processes you have in place for your community. Think about all of the ways in which your community members interact with each other and where collaboration happens...