ZH Healthcare
Press Release | Rural Institute of Medical Science, ZH HealthcareTM |
October 15, 2015

ZH HealthcareTM (ZHTM) based in Washington, D.C., the creators of BlueEHSTM , a Health IT as a ServiceTM (HITaaSTM) platform announced that the Rural Institute of Medical Science(RIMS), an accredited medical college, will implement ZH's HITaaS platform for their 300 bed hospital and nursing school. RIMS – (Rural Institute of Medical Science) is a project of Specialty Hospitals Group Pvt. Ltd. The RIMS Hospital at Nedumangadu, in Kerala, India...has played a pivotal role in elevating the standards of healthcare in the region where their impact has been remarkable. Incorporated in 2003, RIMS is the prime choice of patients due to its state-of-the-art facilities and their qualified physicians. The hospital prides itself on its: 24-hour emergency department, critical care department, medical and surgical facilities, and an exceptional OBGYN department.
A certain doctor's practice had been using EHR software for many years; they had been paying a pretty penny too. For their own reasons they wanted to change their software. They were going to brave the uncertain and scary world of transitioning their current EHR to another one. A round of applause for that decision alone, for many practices tolerate their EHR system only because they have paid a lot of money for it and have spent a lot of time training on it. They just don't want to go through the pain all over again. This works out in favor of most EHR system vendors, doesn't it? Make the process so painful and costly that the physicians would not want to go through it again, thereby locking the caregivers into an eternal commitment.
Earlier this week Joe Conn, reporter for Modern Healthcare, broke the story that the American Medical Association (AMA) and 34 other medical specialty societies and organizations had sent a 9-page scathing letter to the Office of the National Coordinator for Health Information Technology (ONC) demanding a major overhaul of the government's electronic health record (EHR) policies. According to Conn...
BlueEHS, the Electronic Health Solution, on the Amazon AWS platform as an Amazon Machine Image for the benefit of all AWS users worldwide. ZH Healthcare is the developer of BlueEHS, a first of its kind, Freemium, SaaS, Electronic Health Solution (EHS). BlueEHS offers a customizable Electronic Health Records (EHR) with an integrated practice management system (PMS), e-Rx, lab interfaces, a telemedicine-enabled comprehensive patient portal, and more.
Press Release | ZH Healthcare |
February 23, 2016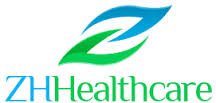 ZH HealthcareTM (ZH), the leading provider of Health IT as a ServiceTM (HITaaSTM), today presented its 2015 report card and announced major initiatives for 2016...In 2015 ZH defined its mission: "to make health information technology and electronic medical records affordable and accessible to everyone." Mr. Hameed declared that, "The path to achieving ZH's mission is by delivering a platform that enables healthcare providers and innovators to quickly build and deploy their Electronic Health Solution, using a set of tools and modules available on the cloud, with minimal time and cost...
Being the lead developer of OpenEMR, the world's most widely deployed open source electronic medical record (EMR) system, I field calls on a daily basis from people who want to implement it. As part of the due diligence to discover and deliver the best possible outcome for the client, we give them a set of different implementation options that they can consider. The options range from a basic OpenEMR implementation at their offices, to a far more advanced and feature-packed "cloud" solution called BlueEHS.
"Hey, the EHR market is saturated, we don't really think there is any play left there," this comment came from a reputable venture capitalist (VC) in the healthcare industry. And I sat there wondering what it is that he is talking about. Every single day I am taking calls from doctors who want an EHR that suits them, and they are willing to pay for it.
Press Release | ZH Healthcare |
July 16, 2012
ZH Healthcare will assist HP India in implementing cloud enabled healthcare infrastructure to bring healthcare, health education, and medicine to rural and remote locations in India.
Press Release | OpenEMR, OEMR |
March 1, 2017
OpenEMR, the most popular open source electronic health records (EHR) and medical practice management solution, has announced today that OpenEMR version 5.0 has achieved Complete ONC certification, through Infogard. This certification is vital for medical practices in the U.S. to comply with MACRA and participate in Medicare's Quality Payment Program. The Complete Meaningful Use Certification was the result of a community effort that spanned several years, involving over $200,000 in effort and code contributions. Read More »
Press Release | OpenEMR Consortium |
July 5, 2017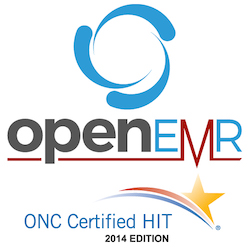 ...a consortium of OpenEMR vendors united as one to propose an open source solution for a modern, customizable, and cost effective EHR to the USCG. The OpenEMR Consortium submitted their proposal to the USCG on June 2nd, 2017 and it was released to the public on July 5th, 2017. The proposal is based on the EHR software package, OpenEMR. OpenEMR is an open source, fully functional EHR software package that is ONC Certified as a Complete EHR.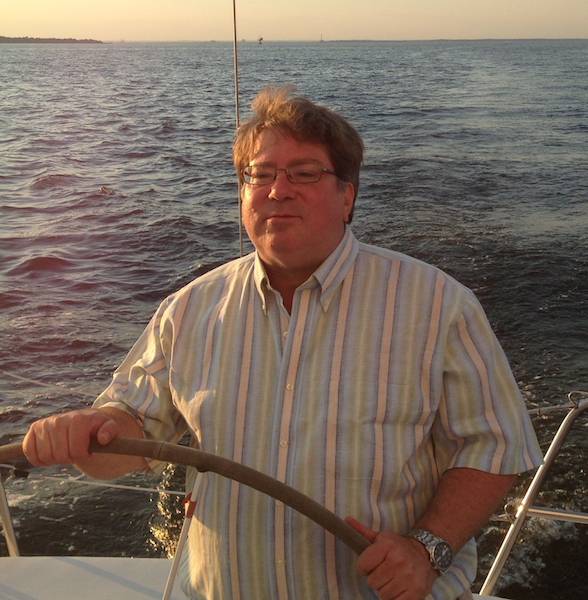 The 2015 OSEHRA Open Source Summit is opening in two days with a panel addressing the need for the open health community to join forces and work together to change the current health IT paradigm from expensive and outdated pre-internet mainframe solutions to innovative open solutions. The panel brings together six leaders from diverse open health communities and technologies to discuss how the community can join forces. I have the honor of being the moderator of the panel. The speakers for the Open Health panel are...
Press Release | OSEHRA |
July 27, 2015
The Open Source Electronic Health Record Alliance (OSEHRA) is excited to announce the confirmed sponsors for the 2015 Open Source Summit: Community-Powered Healthcare IT Solutions to be held July 29-31 at the Bethesda North Marriott Hotel and Conference Center in Bethesda, Maryland. Sponsors for the 4th Annual Summit include...
Press Release | ZH Healthcare |
July 31, 2015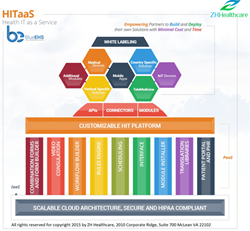 ZH Healthcare is announcing a new cloud based service which delivers Health IT as a configurable solution. HITaaS manages all aspects of infrastructure, security, runtime, middleware, OS, virtualization, Servers, storage, contracts, and interfaces. Among its components are fully built software modules that can be customized without coding. Key advantages of HITaaS are...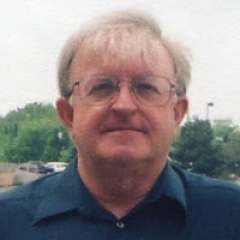 The OpenEMR community has been very active over this past year. This 'open source' electronic medical record (EMR) system continues to be enhanced by developers around the globe, the number of healthcare providers that have installed and begun using the system (over 15,000 sites world-wide) continues to grow, and a fairly robust business community of companies offering services and support is now in place. Read More »