HealtheMe: Personal Health Record & Wellness Management System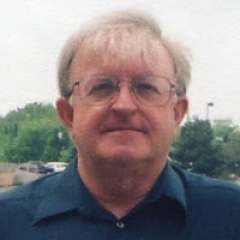 Peter GroenThe open source HealtheMe personal health record (PHR) solution, developed by KRM Associates for use in many rural healthcare facilities across West Virginia, has just been turned over to the Open Source Electronic Health Record Agent (OSEHRA) for release to the VistA and global healthcare communities.
HealtheMe was designed to be an open source alternative to the U.S. Department of Veterans Affairs (VA) My HealtheVet PHR system. It contains all of the major features of My HealtheVet and more. In fact, it meets most of the requirements for an Interactive Preventive Health Record (IPHR) system as described in the recently released publication by the Agency for Healthcare Research and Quality (AHRQ) entitled "A Handbook for Using Patient-Centered Personal Health Records To Promote Prevention".
An Interactive Preventive Health Record (IPHR) is an advanced, patient-centered, evidence-based, patient portal focused on preventive care. An IPHR is designed to make preventive information actionable for patients and clinicians. Both patients and clinicians use an IPHR—clinicians through their EHR and patients through their PHR. This brings clinicians and patients together around the common goal of preventive health & wellness management.
Background
HealtheMe started out in 2007 as a Personal Health Record (PHR) pilot project funded through Center for Medicare and Medicaid Services (CMS). The system was originally designed based on the major functionality of My HealtheVet, it has since been enhanced and evolved into a more comprehensive personal health and wellness management solution. It has been expanded and implemented across multiple care settings in the State of West Virginia – for more detail, see HealtheMe Project History. HealtheMe now supports data extractions from a wide range of electronic health record (EHR) systems.
KRM Associates Inc., the original developer, has released this solution as open source software to allow the healthcare community as a whole to modify, enhance, and implement the solution in any given healthcare scenario. As the community around the solution grows, enhancements may be freely shared among the user base to communally grow a mature and effective solution to the benefit of all. KRM has been working with the U.S. Department of Veterans Affairs (VA) for over 15 years on a variety of health technology projects, including the OSEHRA initiative.
Quick Facts
System:
► Web Accessible
► Self-Entered & Clinical Data
► Highly Customizable
► Data Access Delegation
► Can interact with EHR & HIE systems
License:
► AGPL v3
Technologies:
► Java
► Glassfish
► MySQL

Major Functionality & Features
Originally evaluating the U.S. Department of Veterans Affairs (VA) 'My HealtheVet' PHR system as a possible solution for use in West Virginia, it was determined that the architecture it used relied too heavily on proprietary components and was not able to easily operate independently of the VA VistA Electronic Health Record (EHR) system. To overcome this problem, KRM worked collaboratively with key members of the open source VistA and RPMS community to develop a PHR very similar in functionality to My HealtheVet, though relying more upon open source technologies and standards.
This new open source PHR solution used a MySQL database and Java front-end, and was designed to support the Continuity of Care Record (CCR) standard as its data format. This initial version of HealtheMe was first deployed in 2009 at a pilot location in West Virginia. It has since been enhanced and is not only used in production at that facility, but it has since been implemented across multiple care settings across the state. Originally called "HealtheMountaineer," it is now known simply as "HealtheMe."
Leveraging the Continuity of Care Record (CCR), the HealtheMe solution supports all of the key healthcare industry standard data points. Logically, the data items have been divided into self-entered and clinical tabs; wherein users may contribute to their self-entered elements, but clinical data extracted from electronic health record (EHR) systems may not be altered. HealtheMe now supports data extractions from a wide range of EHR systems. Implementation specific considerations, such as mandatory delays for lab data, have been designed into the system to allow providers time to review data prior to patient access.
One of the primary advantages of the open source approach to software development and implementation is the ease with which customizations may be implemented and refined to such scenarios. For example, the features of the care notebook component were initially developed for children's health specific requirements, however they are certainly applicable to a variety of other use cases. By expanding the types of data this tool supports in support of specific needs and care plans, overlapping data points can help drive 'best practices' across implementations.
Current Features
Health Record:
► Medical Events
► Allergies and Reactions
► Medications
► Lab and Test Results
► Immunizations
► Vitals
• Blood Pressure
• Pulse
• Body Temperature
• Pain Level
• Peak Flow
• Body Height
• Body Weight
• Body Mass Index (BMI)
• Fingerstick Blood Glucose

► Appointments and Visits

Care Notebook:
► Medical Information
► Care Providers
► Family History
► Nutrition
► Daily Care Logs
► Transitions and Goals
► Education
► Employment

Health Tracking:
► Exercise
► Health Calendar

Medical Education
Working with Shepherd University, HealtheMe has been implemented and incorporated as a component of their Nursing School's curriculum. Incoming students leverage the PHR system to track their personal health information, such as immunizations and medications. HealtheMe has been expanded to capture and include exercise information as well, allowing students to track and estimate calories burned for a variety of workouts at the university's state-of-the-art health and wellness center. This community of nursing faculty and students provides critical feedback pertaining to usability and suggested enhancements. HealtheMe could be a great tool for many other nursing and medical schools across the country to consider adopting.
Open Source HealtheMe Roadmap
Open source in healthcare has the potential to be a transformative force. By its nature, healthcare is a dynamic industry, constantly redefining best practices and care models for a wide variety of service environments. Providers range from emergency responders and small clinics to hospitals and even larger, multi-facility healthcare systems. Unfortunately, this has led to the development of specific solutions that have a narrowed focus and which are typically proprietary in nature. These type of solutions inherently act as a barrier to rapid innovation and information sharing. Standards based, 'open source' code that can be customized and shared across the industry will lead to continually improved, cost effective solutions that can be rapidly tailored to better serve the user community across diverse care settings.
The AGPL v.3 open source software license has been selected for the HealtheMe product. This license ensures contributions and enhancements made to the core functionality of the solution must be contributed back to the community and remain open source. However, modules and extensions interfaced to the solution are not subject to this requirement. Thus, the main functionality is shared amongst participants, while closed-source solutions may be easily interfaced for specific extensions as needed without legal restrictions.
Selected PHR Solutions

For the latest on developments and enhancements to HealtheMe, visit the OSEHRA website at www.osehra.org. At this site, you may visit the JIRA issue tracker to see the latest development activity, discuss potential enhancements, and download HealtheMe and other related open source EHR source code available through their 'Git' repository.
While the community may download, install, and extend the HealtheMe system as they wish, KRM Associates does offer a range of implementation, training, enhancement, and support services for HealtheMe - if needed.