Clinovo Adds Enhancements to Its Open Source EDC System, ClinCapture
Press Release | Clinovo |
December 19, 2014
More ease-of-use features and drag-and-drop functionality will be offered for free to users in a fully compliant, validated hosting environment
Sunnyvale, CA (PRWEB) December 19, 2014--Clinovo launches the latest version of its Electronic Data Capture (EDC) system ClinCapture. With the new release, sponsor companies, contract research organizations (CROs) and researchers will be able to streamline the development and management of clinical trials by creating and managing electronic case report forms (CRFs) without relying on professional services. With these new features, ClinCapture becomes the only free, full-validated EDC in the world.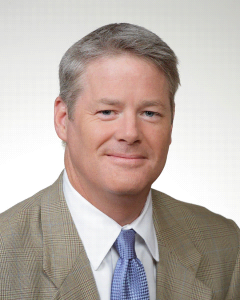 Glenn Keet"We are very proud of this new release, which will deliver unprecedented speed of implementation, flexibility and functionality to users," said Glenn Keet, CEO of Clinovo. "The new features of ClinCapture will give users the ability to create CRFs without having any sort of advanced programming or IT management skills, which represents a great leap forward in terms of usability for the industry."
Through this release, ClinCapture is bringing its open source EDC system to the next level by offering at no cost a fully validated hosting environment. Furthermore, the new ClinCapture Builder is a do-it-yourself portal that enables users to fully create, deploy and manage studies on their own, from one central location. Because ClinCapture is cloud-based, users can manage one or several clinical trials from anywhere, at any time. Designing and creating CRFs will be faster and more straightforward with the drag-and-drop amenities, not to mention complex edit checks creation made simple—clinical trial managers can have these necessities completed in just a few days, making the processes extremely cost effective.
Marc Desgrousilliers"The self-service portal sets ClinCapture apart from other EDCs," said Marc Desgrousilliers, CTO at Clinovo. "Efficiency is essential in this industry, and having everything you need to build CRFs at your fingertips is exceptional. ClinCapture is also the only open source EDC with an integrated, intuitive randomization function and is one of the only WHO drug certified EDCs —proving Clinovo's technological leadership."
Clinovo's intuitive technologies are designed to cater specifically to meet customers' needs, budgets and infrastructures and are steering the industry; they offer best-in-class tools at a fraction of the cost. Clinovo seeks to provide the best way to streamline clinical trials to allow life science companies to save time and focus on what is most important to their business.
About Clinovo
Clinovo is a technology focused Contract Research Organization (CRO) headquartered in the Silicon Valley. Clinovo streamlines clinical trials for life science companies globally by developing validated, intuitive eClinical systems. Clients claim over 50% cost savings using Clinovo's Electronic Data Capture (EDC) system ClinCapture®, and CDISC Express, the first open source CDISC conversion tool. Services also include Biometrics Services, Staffing Solutions, and TechTrainings.
Contact Information:
Sophie McCallum | Director of Operations
sophie.mccallum(at)clinovo(dot)com | +1 (408) 773 6258