OSEHRA 2018: Final Call Open Source EHR Summit Abstracts
Press Release | OSEHRA |
April 9, 2018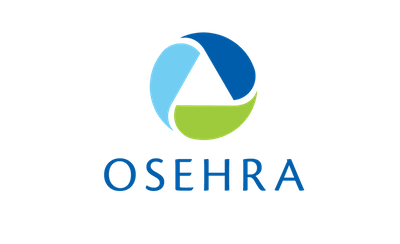 The 2018 OSEHRA Open Source Summit is now 100 days away! This means the deadline to submit abstracts for consideration is [Wednesday, April 18, 2018]. All proposals are due by midnight EDT. All are encouraged to participate and share their advancements, findings, and experiences with the greater open source and health IT community. A list of proposed topics for submission can be found here, and may be submitted as one of the following session types:
Presentation: A presentation or set of presentations related to the same topic identified in the abstract. Proposals should include the name of the presenter; in the case of multiple presenters, the abstract should identify the organizer who will serve as the primary contact. Proposals should also include the overall title for the session that would be printed in the summit program.
Poster: Posters offer the opportunity to present a topic through a display rather than as a formal oral presentation. This is ideal for subjects in which a one-on-one discussion is appropriate or for topics that require a detailed examination of the supporting materials.
Roundtable: Roundtable sessions offer opportunities to obtain insight and suggestions from colleagues through an informal, interactive format. Roundtable proposals should include the title for the session that would be printed in the summit program, along with the names of all participants. Proposals should also identify the facilitator who will help to moderate the session and serve as the primary contact.
SUBMIT YOUR ABSTRACT HERE TODAY!
As a reminder, opportunities to sponsor and exhibit at the Summit are still available. Don't miss this chance to connect with attendees and increase your organization's exposure! Please contact Megan Murray, Director of Membership and Communications, at murraym@osehra.org to learn more and receive a copy of this year's prospectus.

We look forward to your presentation and participation at the Summit!

About OSEHRA

OSEHRA is a nonprofit organization dedicated to accelerating innovation in electronic health record software and related technology. Founded in 2011, OSEHRA is a rapidly growing open source community with over 850 registered members representing 160+ industry, academic, and government organizations. OSEHRA supports an open, collaborative community of users, developers, and researchers engaged in advancing health IT. OSEHRA hosts software repositories for managing applications such as VistA, RPMS, Blue Button, popHealth®, and others. OSEHRA is an ANSI-accredited Standards Developing Organization and a member of global industry associations such as the Healthcare Information and Management Systems Society (HIMSS), Health Level 7 (HL7), Open Source Initiative (OSI), and Integrating the Healthcare Enterprise (IHE).
Changelog: Abstract deadline was updated to Wednesday, April 18, 2018.