OSEHRA 2018 Call for Volunteers for the Leadership Awards Committee
Press Release | OSEHRA |
April 20, 2018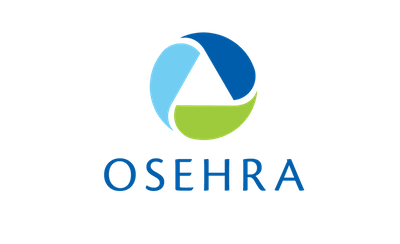 OSEHRA is seeking volunteers from the community to serve on this year's Leadership Awards Committee. Since 2014, OSEHRA has recognized individuals for their outstanding contributions and achievements within the Open Source Health IT Community. This year's Committee is Co-Chaired by KRM Associates President, Mr. Keith McCall and OSEHRA General Member, Dr. Jack Taylor.

The three OSEHRA Leadership Award categories are:
The Lifetime Achievement Award for an individual with career-long contributions to the principles of Open Source and the EHR community.
The Innovation Award for an individual who has made the highest-impact contribution on the Open Source EHR community in the year leading up to the Summit.
The Government Leadership Award for a Government policy maker who has provided pivotal support to the Open Source EHR community.
Megan Murray
For a complete list of previous award winners, please click here.

Members of the Awards Committee will review submissions for the three award categories and generate a ballot. OSEHRA dues-paying members will then select which nominees on the ballot merit recognition for their impactful contributions to the Open Source Health IT Community. Winners will be announced at the 2018 OSEHRA Summit, to be held July 18 – 20, 2018 at the Bethesda North Marriott Hotel and Conference Center.

Anyone interested in volunteering to participate as a member of the Awards Committee should contact Megan Murray, Director of Membership and Communications, at [email protected] by Monday, April 30. Space is limited, so volunteer today!

About OSEHRA

OSEHRA is a nonprofit organization dedicated to accelerating innovation in electronic health record software and related technology. Founded in 2011, OSEHRA is a rapidly growing open source community with over 850 registered members representing 160+ industry, academic, and government organizations. OSEHRA supports an open, collaborative community of users, developers, and researchers engaged in advancing health IT. OSEHRA hosts software repositories for managing applications such as VistA, RPMS, Blue Button, popHealth®, and others. OSEHRA is an ANSI-accredited Standards Developing Organization and a member of global industry associations such as the Healthcare Information and Management Systems Society (HIMSS), Health Level 7 (HL7), Open Source Initiative (OSI), and Integrating the Healthcare Enterprise (IHE).