Vibrent Health Joins Europe's Open Source RADAR-CNS Program to Develop Scalable Analytics Platform for Health Wearables
Press Release | Vibrent Health, RADAR-CNS |
April 24, 2018
Technology developed in conjunction with Vibrent Health will use wearables, smartphones and large-scale data mining and streaming data systems to study depression, multiple sclerosis, and epilepsy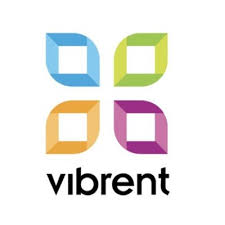 FAIRFAX, Va—April 24, 2018—(BUSINESS WIRE)—Health technology company Vibrent Health, developers of the Learning Health System (LHS), the technology platform of the National Institutes of Health Precision Medicine Initiative/All of Us Research Program, expands its digital health solutions business into Europe through a partnership with Remote Assessment of Disease and Relapse – Central Nervous System (RADAR-CNS). Vibrent Health will work with the Europe-led consortium on developing digital health programs featuring predictive analytics designed to monitor and help improve treatment for depression, multiple sclerosis, and epilepsy.

RADAR-CNS is conducting research using a range of medical-grade sensors, such as electro-cardiograms, as well as a growing portfolio of consumer-grade sensors, including accelerometers and smartphone applications, that collect participant data from surveys and smartphone sensors. The program will also use an end-to-end, data-streaming solution for aggregating, collecting and serving data for real-time and post-hoc analysis along with dashboards to support data quality and data export in large-scale trials.


Amos Folarin, MD"The Vibrent Health team has been a core part of the software design and Agile development process, providing great experience and resourceful solutions in the development of the RADAR-base platform," said Amos Folarin, MD, of Kings College London. "Vibrent Health provides a unique value to RADAR-base with its expertise in architecting large-scale health research systems. We look forward to continuing our partnership to build a truly extensible ecosystem for health data collection."

Vibrent Health is collaborating on RADAR-CNS and RADAR-base, the open source tools that are being developed to support this initiative, along with a consortium of health organizations, including King's College London, Janssen Pharmaceutica (Johnson & Johnson), and BioGen.

"We are excited to be at the forefront of digital health research with RADAR-CNS as we endeavor to learn and understand more about health using smartphones and wearables to potentially transform how chronic disorders are treated," said Mark Begale, director of strategic partnerships for Vibrent Health. "The technology we are honing for these types of programs offers great promise in helping researchers, health care practitioners and participants better understand and improve the delivery of care and improve the quality of life for patients."


Praduman JainThe program is funded by the Innovative Medicines Initiative, a public-private partnership established between the European Federation of Pharmaceutical Industries and Associations and the European Union.

"RADAR-CNS provides an exciting, unique opportunity to empower research with data from both medical- and consumer-grade devices," said Folarin. "RADAR-CNS gives researchers and device manufacturers a place to build open systems to share, manage, host, and actually use these data to support the next generation of healthcare."

Vibrent Health CEO, Praduman Jain, added, "What RADAR is doing is in perfect alignment with our vision of a Learning Health System, which reliably and securely collects real-time bio-informatics and processes this data to help clinicians and other experts manage patients to better treat them."

About Vibrent Health

Vibrent Health is powering the future of precision medicine. Through a software-as-a-service (SaaS) platform for individual and population health, Vibrent Health accelerates discoveries around the complex relationships of cause and effect in human health, advancing personalized health and precision medicine so people can lead healthier lives. Vibrent Health partners with the health care ecosystem to advance disease prevention and treatment based on real-world evidence and scientific rigor. Committed to collaboration, the company serves customers including advocacy groups and health organizations, care providers and insurers, citizen scientists and health literacy initiatives, and companies and researchers in the life sciences. Vibrent Health is headquartered in Fairfax, Va. To learn more, visit http://www.vibrenthealth.com/.

About RADAR-CNS

Remote Assessment of Disease and Relapse in Central Nervous System Disorders (RADAR-CNS) is a major international research project that aims to develop new ways of measuring major depressive disorder, epilepsy, and multiple sclerosis (MS) using wearable devices and smartphone technology. RADAR-CNS aims to improve people's quality of life and change how depression, epilepsy, and multiple sclerosis are managed and treated. RADAR-CNS brings together clinicians, researchers, engineers, computer scientists, and bioinformaticians from all over the world and includes 23 organizations from across Europe and the US.

If you would like more information about this topic, please contact Karen Pearson Brown at 571-459-2371 or [email protected].
Contacts
Vibrent Health
Karen Pearson Brown, 310-994-7057
[email protected]
www.vibrenthealth.com