Thailand's 'open source' Hospital OS now in hundreds of facilities across Asia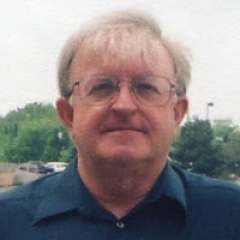 Peter GroenDr. Kongkiat Kespechara is the inaugural speaker for the Research Triangle Park's Global Vision Forum. An MD, software developer, healthcare IT visionary and agricultural pioneer, Dr. Kespechara promotes and uses the 'open source' Hospital OS software platform to enable small, rural hospitals around the world to provide improved health care services and make more effective use of the severely limited financial and human resources at their disposal.
The Hospital OS software development project, which started back in 2000, was supported by the Thailand Research Fund. It was designed and developed by Open Source Technology Co., Ltd., which was founded by Dr. Kespechara. He has also founded and fosters a number of other social and IT enterprises, e.g. International Medical Software Company, Phuket Software Factory, Software Park Phuket, and PenSook Clinic. He was recently re-appointed as the President/Managing Director of Bangkok Hospital Phuket.
It is now a sustainable health information technology (IT) solution that has been deployed in 90 hospitals and 325 clinics around Thailand. Hospital OS is also used in 5 non-government organization (NGO) hospitals and clinics in Nepal in association with the Wireless Nepal Project. Along with VistA, OpenEMR, OSCAR, and OpenMRS - HospitalOS is one of the proven, high quality 'open source' electronic health record (EHR) systems available to healthcare provider organizations around the world..
Hospital OS is a client/server software solution developed using the Java programming language. It has been released under the GNU GPL 'open source' software license. There have been requests from more than 40 countries around the world such as India, U.S., Phillipines, Botswana, Brazil, Nigeria, and other countries interested in the potential benefits of using Hospital OS.
For more information about the Global Vision Forum and Dr. Kespechara's planned presentation on Hospital OS, go to http://www.openhealthnews.com/events/2013-09-24/dr-kespechara-hospital-os-success-thailand