EnterpriseDB – On The Road to Federated, Collaborating Databases
Martin Banks | diginomica |
February 5, 2016
EnterpriseDB's new Advanced Server 9.5 may be 'just another upgrade', but it also points to a way of building collaborative database management environments that map into the wider world of collaborating applications and services.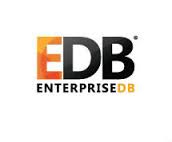 Stories about the latest version of 'Product X' can be a tad yawn-provoking unless the reader is an avid and deeply committed user of said product already. And even then this may be the case, as many such users have already been beta testing the upgrade for the last few months. Sometimes, however, something comes along as part of an upgrade that may just point at something a bit more significant.
One such is the latest upgrade – Version 9.5 – of the EnterpriseDB Advanced Server, which includes some new tooling that points in an interesting direction – the ability for users to build federated databases, bringing together different databases from different vendors into collaborative collectives that can serve the needs of the bigger, more comprehensive business services that are now starting to appear.
What arguably gives this notion a bit more gravitas is the fact that EnterpriseDB is no start up suggesting that major corporates commit their database infrastructure to some new and untested whizzo technology...