Keeping Everyone in the Know: New CMS ADT Rule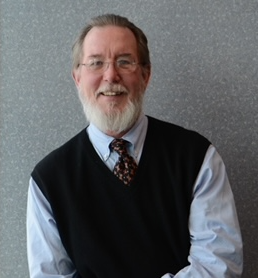 David C. Kibbe, MDOn March 9, 2020, the Centers for Medicare & Medicaid Services (CMS) issued the Interoperability and Patient Access Final Rule aimed at enhancing interoperability and increasing patient access to health information.
This Final Rule contains a new Condition of Participation (CoP) that requires all hospitals, psychiatric hospitals, and Critical Access Hospitals to electronically share (via an electronic health record [EHR] or another electronic administrative system) event notifications (also referred as e-notifications) with other providers across the continuum of care. These event notifications should occur whenever patients have an emergency department (ED) or inpatient admission, discharges, or transfers (also known as ADTs) in community hospitals.
CMS requires compliance with this CoP by May 1, 2021 if the community hospitals wish for Medicare/Medicaid to continue to reimburse them. CMS does not require the Department of Veterans Affairs (VA) to send these event notifications as VA does not receive reimbursement from CMS.
The Final Rule does not specify standards for either the content of the event notification or for how to securely deliver it (i.e., transport mechanism), but does specify the format (i.e., Health Level Seven [HL7] ADT message standard ver. 2.5.1). The content of event notifications may use another standard, such as a Direct Secure Message, Consolidated- Clinical Data Architecture (C-CDA) or Fast Healthcare Interoperability Resources (FHIR). The transport mechanism of the event notification may also use Direct Secure Messaging, FHIR, or another transport method.
DirectTrust (a national non-profit creates and manages the Direct standard) has formed a Consensus Body that is developing an Implementation Guide (IG) (expected release around May 1st) to identify which payload, context, and transport standards the community hospitals will use to send event notifications that will enable receivers to prepare to handle and understand inbound ADT event notifications.
How it works and its benefits (Event Notifications via Direct » DirectTrust)
The Final Rule requires a community hospital sending the event notification to make a "reasonable effort" to identify the patient's customary providers/treating practitioners, such as a primary care physician or group practice, specialist, or long-term care facility (including any other provider that the patient indicates is involved in his or her care).
The minimum required information that the sending hospital must send as an event notification includes: the name of the patient, the name of the treating practitioner, and the name of the sending institution.
It is highly likely that community hospitals that treat Veterans will soon want to send event notifications via Direct Messaging to VA facilities where Veterans also receive care. VA has received requests from Community Care Providers (CCPs) already and we expect more soon. These are exciting opportunities for VHIE's VA Direct Messaging system!
The VA Direct National Team, in concert with VHIE Community Coordinators, will facilitate conversations between Community Care Providers who express an interest in sending event notifications and applicable VA facilities. The VA Office of Community Care already requires this information from CCPs, so having Direct as a transport mechanism makes the process more efficient. The VA's Direct Messaging National Team is creating communication products to better inform VA facilities and Community Care Providers of event notifications. In addition, the VA Direct National Team will contact applicable VA facilities to inform them of the many benefits, common workflows, and an overview of VA Direct.