Pokémon Go Might Be the Fastest-Growing Unintentional Health App
Heather Mack | MobiHealthNews |
July 11, 2016
It's a fast-growing fitness app that wasn't intended to be one. Crippling servers, blowing up social media and getting kids and Millennials moving, Pokémon Go has been an instant hit since it launched last week. Pokémon Go, which uses augmented reality to allow users to capture monsters in real life, has an estimated 7.5 million downloads in its one-week life -- putting it on track to outpace Twitter's daily active user count. There is a surge of Google searches for all things Pokémon. It's bigger than Tinder. And it isn't even worldwide yet.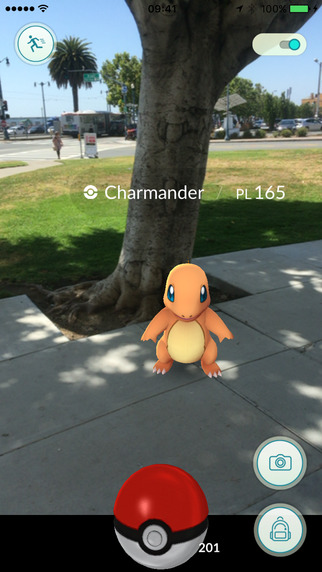 Pokémon Go uses the player's phone camera and GPS, so players must move around in order to advance. One player even logged 24 miles over the course of a couple of days walking around San Francisco. As soon as the game is on, players are directed to head out to prominent local landmarks, called "Pokestops," where they can gather supplies such as "Pokeballs," used to hurl at the online pocket monsters that appear on the screen. Just hatching the eggs requires a commitment of one to three miles for incubation to complete. Driving is out of the question, as users must stay below the 10 or 15-mile-per-hour speed limit.
In a tweet from @CatchEmAll, a Pokmon Go Twitter account that may or may not be official, a Fitbit graph image showing a spike in activity sits above a caption reading, "shoutout to everyone playing #PokemonGo whose Fitbits have no clue what happened 5 days ago." Whatever Pokémon Masters see in the app, digital health afficianados see a number of possible health perks, from the exercise from walking, the fresh air and sunshine, and the health benefits of human interaction...