Cernering the Market
Mike Farahbakshian | Fed Health IT |
July 10, 2017
In this month's article, Mike Farahbakhshian lets his OCD get the best of him, and explores all the overlooked effects and loose ends of the VA's upcoming Cerner procurement. It's all those little bothersome thoughts about the matter hovering around the back of your consciousness, put to text.
After years of speculation and rumors, in a move that surprised absolutely no one, Veterans Affairs Secretary David Shulkin announced that the Department of Veterans Affairs is moving to Cerner Millenium to replace its home-grown VistA electronic health record. On the surface this makes sense, because of DoD's move to Cerner in 2015 and an overarching VA desire to move from custom software to COTS software.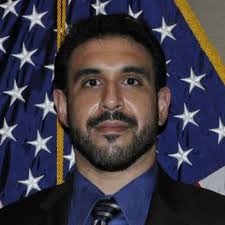 Mike Farahbakhshian
However, SecVA's decision is only the beginning of an extremely long path, as DHA is finding with its MHS GENESIS project. Moreover, VA has a broader scope than DHA. Unlike DHA, whose primary goal is to provide a medically ready fighting force, VA handles a slew of additional tasks, including...
...The big take-aways here are threefold: First, VA's "rules" for provision of health care are significantly more complex than DoD's or those of the commercial world, and are based on a series of federal laws dealing with Veteran eligibility and masking of Veteran health information. Second, VistA is far more than an Electronic Health Record. It is a full-blown Hospital Information System with elements of an Enterprise Resource Planning or a Construction and Facilities Management software suite. Finally, the VA's data retention requirements will mean retaining certain data elements in perpetuity – in theory, if the United States lasts for another ten thousand years, we will still need to know the names and plot locations of our many deceased Veterans....