Government IT contractor sues VA over Cerner Deal
Arthur Allen | Politico |
August 23, 2017
VA's Cerner Decision Challenged In Court
CliniComp, a major Pentagon and VA electronic health records provider, is suing the Department of Veterans Affairs over Secretary David Shulkin's decision to offer a no-bid contract to Cerner to replace the agency's VistA system. The suit brought Friday in the U.S. Court of Federal Claims charges that the VA violated federal contracting law by making the June announcement without first conducting market research or assessing the cost of the contract. It demands that the judge restrain the VA from awarding the contract to Cerner until the protest is resolved. Shulkin had referred to a "public interest exception" that allows senior officials to make sole-source buys without open competition. In the suit, CliniComp asserts there is no valid exception here: the company, charges the suit, "already has an EHR system that can meet the VA's requirements, and Cerner does not," according to the lawsuit.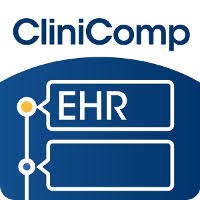 Officials in both agencies have complained that CliniComp's software was not interoperable with VistA or with DoD's current legacy systems. However, some IT experts are not convinced that either DoD or VA can provide platforms that will interoperate with Cerner, either. Cerner joined in the defense against the protest Monday, and a status conference was held by phone Tuesday. Oral arguments were set for Oct. 2, if necessary, after motions are filed next month.
"Nobody disputes the health of veterans needs to be a top priority, and the systems need to be as modern as possible, but to achieve that we need a fair and transparent process when it comes to VA contacts — one that was missing in this case," CliniComp CEO Chris Haudenschild said in a release. Neither Cerner nor the VA had comment. CliniComp has some experience bringing claims against the VA — and winning. In 2014, the same federal claims court overturned a $4.5 million sole-source award for ICU computer systems to Picis Inc., on the basis of a lawsuit that competitor CliniComp brought against the VA then.