CliniComp
CliniComp, Intl. (CliniComp) is a global provider of Electronic Health Record (EHR) hardware, software and support solutions that has enjoyed an unrivaled track record of performance and reliability in complex high acuity hospital environments for decades. The next generation web-based CliniComp|EHR (formerly known as Essentris®) covers Inpatient, Ambulatory and Ancillary systems. The CliniComp|EHR complete inpatient solution offers unparalleled reliability for acute, critical, emergency and perinatal care while supporting devices such as PCs, tablets and smartphones.
Arthur Allen | Politico |
August 23, 2017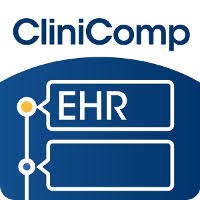 CliniComp, a major Pentagon and VA electronic health records provider, is suing the Department of Veterans Affairs over Secretary David Shulkin's decision to offer a no-bid contract to Cerner to replace the agency's VistA system. The suit brought Friday in the U.S. Court of Federal Claims charges that the VA violated federal contracting law by making the June announcement without first conducting market research or assessing the cost of the contract. It demands that the judge restrain the VA from awarding the contract to Cerner until the protest is resolved.