Beth Israel's CareKit App Leverages FHIR for Patient Engagement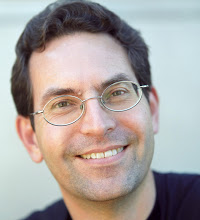 John D. Halamka, MDThe following is a guest blog post from Seth Berkowitz, MD, who authors many of the innovative apps in the BIDMC Crowdsourcing program:

Beth Israel Deaconess Medical Center, a teaching hospital of Harvard Medical School, has developed [email protected], a new app for engaging patients using Apple's CareKit and ResearchKit frameworks and the HealthKit API. The app provides a flexible framework to help patients manage their health from home, as directed by their physicians. The app will be piloted in several specific patient populations and will eventually be offered to BIDMC's entire network of over 250,000 patients.

[email protected] provides personalized home monitoring in many different conditions. HealthKit allows the app to collect data from various sensors and 3rd party apps to gain a holistic picture of health and help prevent hospital readmissions. Together with HealthKit-enabled wireless devices such as scales and blood pressure cuffs, patients with congestive heart failure can use [email protected] to monitor vital signs and symptoms. Daily fluid, sodium intake and important predictors of fluid retention, can also be imported via HealthKit. Connected thermometers allow patients with autoimmune diseases such as lupus and rheumatoid arthritis to better predict infections and monitor inflammation. Outpatient chemotherapy is associated with varied symptoms and side effects. The app allows these patients to better monitor their health during treatment.

[email protected] simplifies complicated post-operative instructions given to patients after orthopedic surgery by utilizing the dynamic care card and allowing them to track their recovery. Major bowel surgery can place patients at risk of severe dehydration. Connected scales and electronic patient reported outcomes will help prevent complications in these patients in between visits to the doctor's office.

The app contains several key functions:


Care Card:
Every patient has a customized care plan that is seamlessly synced from the electronic medical record via FHIR interfaces. All outpatient medications are listed and updated in real time when a provider makes a change. Patients are encouraged to adhere to their prescribed medication regimen and can also track their intake of "as needed" medications. Providers can also define a care plan for non-medication activities, such as: diet, exercise, sleep or other instructions tailored to their individual care.
An essential part of staying healthy is the plan and thought process laid out in the health care providers' notes. All too often these are hidden in the silos of individual electronic health record systems. [email protected] harnesses the capabilities of the Health app in iOS 10 to serve as a secure, patient controlled, shareable database of medical records. Under the umbrella of the Open Notes initiative pioneered at BIDMC, patients will be able to view and download their physician's notes from BIDMC, transforming their phones into true personalized health records.
Assessments:

As part of each patient's individualized care plan, he/she is prompted to provide subjective and objective data to monitor health. These data include values that are synced via HealthKit from connected sensors or other apps (e.g. weight, blood pressure, heart rate, temperature, daily sodium intake) and subjective assessments. Using the ResearchKit framework, the app collects meaningful patient reported outcomes using simple questions (e.g. shortness of breath on a 0-10 scale) or more elaborate validated survey instruments.
Insights:

To empower patients to take control of their own care, the app provides a dynamic graphing engine so that patients can see the relationship between measurements, medication adherence, or amount of "as needed" medications taken and the direct results. By reinforcing the relationship between treatment and outcome, we hope to reinforce positive behaviors and improve treatment compliance.