Crisis Communication: Saving Time and Lives in Disasters through Smarter Social Media
By Terry Flew, and Axel Bruns | November 13, 2017
Terry FlewAs the worst bushfires seen for generations in New South Wales raged across the Blue Mountains, Southern Highlands and the Central Coast two years ago, people urgently needed fast, reliable information – and many turned to their phones to get it.
The NSW Rural Fire Service was prepared with a smartphone app, Fires Near Me, which was downloaded almost 200,000 times. At the height of the fires, its Facebook page was recording more than a million views an hour.
A social media campaign also helped the NSW Rural Fire Service Facebook community more than double from 120,000 to 280,000, while its Twitter reach jumped from 20,000 to 37,000 followers. Crucially, this helped to alert people to danger areas and places to avoid driving near.
If every emergency in Australia was handled in that way, Australians would be better able to cope with disasters we face, including fires, floods and storms.
But our new policy report, released today, shows that there's still much more to do to consistently match the 2013 response to the NSW fires across the nation.
We found that while Australia is a leader in uses of social media for crisis communication within emergency management organisations, much activity is still relatively ad hoc, rather than being systematically embedded within, or effectively coordinated across, agencies.
Australia also lacks frameworks to enable agencies in one place to learn from the experiences in other parts of the country. That might not sound important – but in times of acute crisis, such disconnects between emergency agencies can cost lives.
Based on a three-year study on how improve social media for crisis communication, our Support Frameworks for the Use of Social Media by Emergency Management Organisations report makes four key recommendations for Australia, to:
Develop a national framework for best practices for social media use in crises
Create a national network of Australian emergency management organisations' social media practitioners
Improve coordination of federal, state and local government agencies
Develop a federal government social media task force.
Disaster-ready social media
The NSW Rural Fire Service is just one of a growing number of emergency management organisations around the world using social media to provide emergency warnings, promote community meetings, and use photographs shared by the public on social media to identify and act on crisis hot-spots.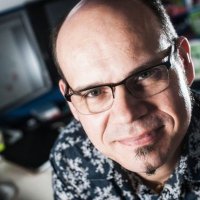 Axel BrunsSocial media platforms such as Facebook and Twitter have played a crucial role in many other recent disasters, including the Christchurch earthquakes, the 2011 Queensland floods, Hurricane Sandy in the US, the Japanese earthquake and tsunami, and the 2015 Nepalese earthquake.
Individuals, community groups and emergency management organisations have all recognised the value of sharing information and advice about rapidly unfolding disasters. Content mined from social media platforms is now being incorporated into the overall event picture by emergency management organisations.
But Australian authorities could do better, as our report shows.
Institutional support for the use of social media by emergency management organisations in Australia is still variable, and often depends on the personal enthusiasm of leaders within those organisations. That's why we need to instead establish a national framework for the use of social media in crisis communication, so that everyone learns from those leading the way, such as the NSW Rural Fire Service and the Queensland Police Service.
There is also an urgent need for better knowledge sharing across the many local, state, and federal organisations involved with crisis communication. So we recommend the creation of a national network of social media units within emergency management organisations, which could also oversee the development of accredited professional training options.
The rich experience that exists within the network could then be pooled and documented in a national resource centre. We recommend the establishment of a central coordinating office to operate the network, placed at the COAG level, within the already established Australia-New Zealand Emergency Management Committee.
Lessons learnt from the increasing use of social media as a key channel for crisis communication are valuable for many other forms of government communication.
Our report also recommends the establishment of a federal government Social Media Task Force, to explore, encourage, and develop more innovative approaches to using social media across all relevant government functions.
Promotion of other social media services, such as the Bureau of Meteorology's BOM alerts, would boost the community's capacity to respond to extreme weather warnings, helping save lives and better protecting homes, businesses and belongings.
Working with the public on social media
Worldwide, emergency organisations' use of social media in crisis situations is still at a relatively early stage. In that time, important advances have been made in Australia. But there is considerable scope to do even better in future.
As the US Federal Emergency Management Agency's director Craig Fugate has observed, successful emergency management requires working with the public as part of a team. Reflecting on the lessons learned from Hurricane Katrina in 2005, Fugate said that:
if you wait until you know how bad something is to begin a response, you have lost time.
After the hottest October on record in many parts of Australia, and with an El Niño event now occurring in the Pacific Rim, it is likely that we will once again see a summer of bushfires, storms, floods and cyclones.
Social media is not a panacea; other ways of sharing emergency warnings including radio broadcasts are still crucial.
But social media has become another essential way for authorities to share and discover potentially life-saving information in a disaster. If emergency organisations work together more effectively, and are better engaged with their local communities through social media before, during and after a crisis, it could prove the difference in times when every second counts.
Crisis Communication: Saving Time and Lives in Disasters through Smarter Social Media was authored by Terry Flew and Axel Bruns and published in The Conversation. It is being republished by Open Health News under the terms of the Creative Commons Attribution-NoDerivatives 4.0 International license (CC BY-ND 4.0). The original copy of the article can be found here.