Get Smart, Integrate Artificial Intelligence into Your Business, Sooner
Establishing Artificial Intelligence As A Core Enterprise Strategy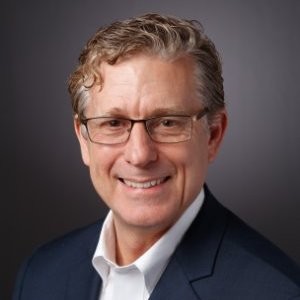 Doug GoldsteinWe've moved from the Computer Information Age to the "Digital Data Artificial Intelligence Age." It's the 4th Industrial Revolution. Just as computers transformed business processes and created the need for an "Information Technology Strategy." Today an integrated enterprise "Business - IT - Big Data - A.I. Strategy" is essential to lower costs and expand markets through differentiated products and services. The Artificial Intelligence strategy is not an add-on. It needs to be a core element of your enterprise strategic plan in 2019 and beyond!
Artificial Intelligence Everywhere Today
Start typing on Gmail and it finishes your sentences with Artificial Intelligence. Artificial Intelligence is driving almost everything Google does today. Ask Alexa to play classic rock or Siri what is the weather today and get what you need without touching a screen or pushing a button thanks to Natural Language Processing. Talk to an OptumRx representative about a prescription complaint and get a Next Best Action to improve your health courtesy of predictive analytics. Do you have a mole or rash that is getting worse - then Ask Aysa from VisualDx. And here are 10 other cool ways Artificial Intelligence is making your life easier:
Yelp & Images
Pinterest & Content
Facebook & Chatbots
Twitter & Timelines
Google & Neural
Edgecase & Ecommerce
Baidu & Voice Search
HubSpot & Smarter Sales
IBM & Healthcare; and
Salesforce & Intelligent CRMs.
So, what should you do next?
Organize "Team AI"
It's time to organize an Artificial Intelligence Strategy Get-It-Done cross-disciplinary team. This means promoting within or hiring an executive responsible for Artificial Intelligence Innovation and Implementation as part of senior management. Team AI will be accountable for the Strategic Artificial Intelligence Plan and Phase 1.
Get-It-Done Plan that includes a series of internal and external pilots. The AI Executive leads the "Get AI Done, Smarter" Core Team representing product management, analytics, data science, IT, customer service and other key departments.
This team is accountable to the "Executive Team" composed of the CEO, CIO, SVP Finance, Chief Growth Officer. Your senior AI executive also manages a cross-disciplinary network that includes a broader "AI Resource Team" leveraging internal talent along with advisors and consultants that are made available to provide feedback, analytics, development and resources on demand to execute the AI plan, better.
Build The AI Innovation Exchange To Spread "How To Do AI, Smarter."
Artificial Intelligence adoption today is accelerated by rapid advances in the exponential synergies of:
The growth of massive DATA sets created from everything being digital and voice translated into data,
Advances and affordability in computation power,
Computational complexity models that work, and
Deep learning architectures that are delivering results with high specificity and sensitivity.
Building an Innovation Exchange with an AI Toolkit and emerging best practices from inside and outside your organization is critical. It includes:
Education Experiences and Resources - This set of interactive resources describe "What is Artificial Intelligence?" and how it can help the company internally to accelerate growth, differentiate products and lower costs. It would include interactive, gamified, experiential learning activities. These would deliver interactive, visual and descriptive representations of the different kinds of Artificial Intelligence. that apply to the Phase 1 targeted applications of Artificial Intelligence. This includes all the flavors of:
Deep Learning,
Recommendation Engines,
Evidence Based,
Machine Learning Systems,
Prescriptive Analytics,
Natural Language Generation,
NLP / Text Mining,
Predictive Analytic
...and all the various subsets.
This could also include nanodegrees from Udacity which focuses on data sciences or other fast track certificate programs from Universities. Doing Artificial Intelligence. smarter tips would be organized with video clips, examples and demos for fast learning.
Innovation Database of Emerging Proven Artificial Intelligence Applications and Artificial Intelligence Toolkit - Examples of cost efficiency and differentiation both before and after the appropriate Artificial Intelligence was applied to the organization's internal and external products and services. This knowledge exchange would include proven Artificial Intelligence. practices materials (financial models, data science processes, communication materials, supporting research, etc.) and other resources to support the planning, implementation and effectiveness tracking as an emerging practice is exported from one location or product line to another. It would also include a profile of open source Artificial Intelligence resources and other Artificial Intelligence toolkits tailored for your industry - legal, call center and other domains as well as a directory of approved vendors whether they be consulting or Artificial Intelligence as a service (AIaaS) or other resources.
Artificial Intelligence Communities of Performance (of Humans) - this would be self-organizing communities across the different geographic locations, departments that reflect the formal and informal organization structure of the organization. It would also include communities that extend out to their clients so that collaborative teams can be organized to build solutions for the clients.
Set Targets To Achieve
Artificial Intelligence is getting widespread adoption across industries as it achieves the core business strategies of: DIFFERENTIATION and REDUCED COSTS through Natural Language Processing (NLP) to improve call center efficiency, insure compliance with rapidly changing regulations at the state and country levels, sensing new business opportunities in markets and much, much more.
Take A Look At This Health Artificial Intelligence Application
Optum modernizes the infrastructure of health systems while also working to enable improvement in health status. The OptumIQ service from OptumRx uses big data, analytics and machine learning to deliver a service called "Next Best Action" as part of their customer / patient call center services. Based on aggregated data gathered over time a personalized patient dashboard is generated for a customer service representative when a patient calls in with a problem. In addition to helping address the initial question, the dashboard prompts additional value-added conversations on other needs of the patient member such as identifying preventive health check-up that is needed, lower cost drug alternatives and actions to improve care of chronic medical conditions. This application of A.I. has improved engagement of the patient member 159%.
Get It Done, Smarter With Human Ingenuity And Artificial Intelligence
Artificial Intelligence is everywhere today. Generally, we just don't notice it. Artificial Intelligence lives in most of our "Apps of Daily Living" through NLP processing of our voice when we ask our Alexa-Siri-Cortana virtual assistance to play music or we look at the Netflix welcome screen and see our personalized screen based on our individual preferences and previous viewing experiences. Goodbye universal menus - Artificial Intelligence is driving the personalization of everything. "Less Artificial, More Intelligent. AI is already changing everything. Let's rethink how it's made-now" is the lead story in this month's Wired Magazine.
The Artificial Intelligence Train Has Left The Station
It's time for you to lead. It's time for your organization to build smart Artificial Intelligence enabled processes, products and services powered by Artificial Intelligence guided by your wisdom and human ingenuity.