3 Global Health IT Takeaways You Need to Know - Reflections from ONC 3rd Interoperability Forum
By Aisha Hasan | November 12, 2019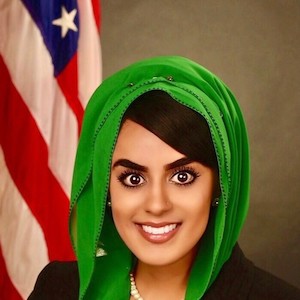 Aisha HasanThe Office of the National Coordinator for Health IT (ONC) engages in several global health IT projects from a United States government perspective. ONC works with global counterparts to share experiences, and ensure alignment between global interoperability efforts and the United States' approaches to interoperability. This includes working through worldwide partnerships, bi-lateral and multi-lateral engagements, global networks, and memoranda of understanding. Through these engagements, we focus on advancing common health data standards for global interoperability, enhancing individuals' access to their data, progressing healthcare providers' experiences, and improving factors associated with transparency and competition.
This past summer, ONC hosted the 3 Interoperability Forum in Washington DC, where we heard from several global health IT leaders who are working on similar health IT issues in their own countries. This post highlights the insights and resources these leaders provided during the Forum, and is not inclusive of ONC's complete global health IT efforts.
3 Global Health IT Takeaways from ONC's 3 Interoperability Forum:
1. We're Working Globally to Advance Interoperability
The United States, led by ONC, is working with global counterparts to advance our mutual goal of ensuring electronic health information is securely and seamlessly shared so individuals and their care teams can access it whenever and wherever they choose.
Along with the United Kingdom and the Netherlands, the United States is a member country of the Global Digital Health Partnership (GDHP). This partnership is a collaboration of 31 countries, territories, and the World Health Organization to support effective implementation of digital health and exchange global best practices (e.g., data sharing, electronic health records, e-Prescribing, patient access to their health data). ONC leads U.S. efforts in the GDHP with participation from the HHS Office of the Chief Technology Officer.
The GDHP has 5 work streams that span the digital health space (Interoperability, Policy Environments, Clinical and Consumer Engagement, Cyber Security, and Evidence and Evaluation). Dr. Don Rucker, national coordinator for health IT, chairs the Interoperability work stream and leads global interoperability efforts for the GDHP. Both the U.K. and the Netherlands are engaged in this work stream which focuses on how to share health data between health organizations, caregivers, and people; highlights purposes for interoperability; exchanges best practices for interoperability; identifies barriers and potential solutions for interoperability; and advances global collaboration.
Interoperability, including a focus on common health data standards, will remain a key element of worldwide digital health as the GDHP continues to grow with additional countries and expand in work.
2. Common Health Data Standards are Needed for Global Interoperability
Similar to how ONC is working towards common health data standards through the US Core Data for Interoperability (USCDI) to enable the flow of electronic health information across the United States, our global counterparts are working on comparable ventures to connect digital systems in their countries. During his keynote at ONC's recent Interoperability Forum, Dr. Simon Eccles (pictured), chief clinical officer for health and care at the National Health Service England (NHS) and deputy chief executive at NHSX , highlighted NHS' efforts to digitize health and care in England. NHS recently launched NHSX to implement this digitization to be the single point of accountability for all of NHS' digital transformations. It will leverage mutually agreed upon standards within the NHS and ensure NHS systems are interoperable with the ability to incorporate new innovation without issues. One of NHSX's strategies is to develop an internet-like model of mutually agreed upon technology standards and local delivery.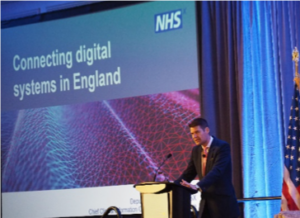 Similarly, Herko Coomans and Ruben de Boer of the Netherlands Ministry of Health, Welfare, and Sport, and Vincent van Pelt of the Nictiz National Competence Center for eHealth, spoke about the Netherlands' efforts with interoperability. Coomans, de Boer, and van Pelt discussed the Dutch Basic Dataset for Healthcare, Basisgegevensset Zorg (BgZ), which serves as the minimal healthcare dataset exchange between healthcare providers so there is continuity of care for patients. Both the U.K. and the Netherlands explained that health data standards are crucial to ensure the secure and seamless flow of electronic health information so people can access their data and share their information securely with whomever they wish. Thus, people are at the center of their own care, a movement that is advancing globally.
3. Person-Centered Care is Vital, Worldwide
Empowering people to have access to their health data is a key component in ONC's proposed rule to improve the interoperability of health information. We are seeing similar work in the Netherlands, which places a key focus on people accessing their health data. During the Interoperability Forum, the Netherlands panelists spoke with deputy national coordinator Steve Posnack (pictured) about how their country is putting people at the center of their care through MedMij. This is the Netherlands' standard for securely exchanging healthcare data between healthcare providers and users. The MedMij framework comprises agreements between healthcare providers and IT developers that are essential to create a trusted environment where health data can be securely exchanged.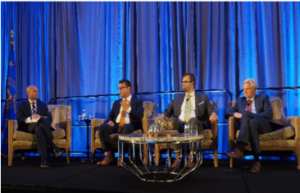 The panelists also discussed the necessity of data in the Netherlands being exchanged in a timely fashion between healthcare providers and patients so care quality is improved. When healthcare providers and patients do not have access to health data when and where it matters, health care errors that could have been avoided are made, unnecessary tests and exams are repeated, and patients have to remember their health histories and appropriately articulate them to all of their healthcare providers. Another aspect the panelists discussed was how the Netherland's Health and Care Information Models (HCIM) obtain functional, semantic consensus blocks for standardizing health information used by healthcare providers. The information from these models is used for other purposes in care quality, such as patient-related research.
We want to thank all of our domestic and international colleagues for joining us at the 3 ONC Interoperability Forum. Our diverse backgrounds and perspectives on health IT only make our efforts to advance interoperability more impactful. You can watch the recordings for day 1 and day 2of ONC's 3 Interoperability Forum to hear the global health IT discussion that occurred at the forum.
This post was published in HealthITBuzz, the blog of the Office of the National Coordinator for Health Information Technology (ONC). It is reprinted by Open Health News under public domain. The original post can be found here.