ONC Finally Releases TEFCA—What it Might Mean to Public Health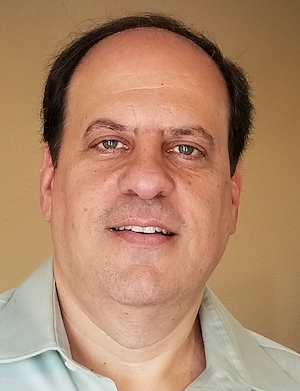 Noam H. ArztOn January 18, 2022 the Office of the National Coordinator for Health Information Technology (ONC) finally released version 1 of the Trusted Exchange Framework, Common Agreement and the QHIN (Qualified Health Information Network) Technical Framework (QTF). Several years in the making, these documents represent the latest attempt at initiating a national health information exchange in the United States. This project is being managed by ONC's Recognized Coordinating Entity (RCE), The Sequoia Project, and was inspired by both the HITECH Act and 21st Century Cures Act.
Much will be written about TEFCA in the coming months and years. At its core it is a "network of networks" providing interconnection between local, regional, and national networks through a limited number of Qualified Health Information Networks, or QHINs.
While project sponsors have stated that there is no predetermined number of QHINs, they have also made it clear in the past that they expect a limited number (ten to fifteen has been bandied about). The technical architecture for TEFCA centers around existing Integrating the Healthcare Enterprise (IHE) adopted standards and profiles that are widely deployed by existing national networks (eHealth Exchange, Carequality, and the Commonwell Health Alliance), but not typically used by public health agencies. For the first time a specific plan for integrating HL7 Fast Health Information Resources (FHIR) into the architecture was defined explicitly in a new Roadmap for later implementation.
In his comments at the "LIGHTS, CAMERA, ACTION: The Future of Public Health National Summ it Series" Summit2 (1/23/2022), Mickey Tripathi, ONC's National Coordinator, said that public health can finally "sit at the adult table" when it comes to participation in TEFCA and national networks. From the start, support for public health has been one of the identified "exchange purposes" in the Trusted Exchange Framework that the TEFCA network is supposed to support. Public health agencies are free to participate in TEFCA but cannot be compelled to respond to a TEFCA-initiated query.
Note, however, that initial applications by organizations to be QHINs only require that they support the Treatment and Individual Access Services (IAS) exchange purposes. While the QTF supports both data query (not used heavily by public health) and message delivery (used extensively by public health reporting from clinical care), many public health transactions do not support IHE XCDR which is the defined messaging standard (a notable example is immunization reporting which is widespread and uses HL7 v2 messages and web services in its implementation).
So what might this mean for public health? Most public health transactions do not rely on IHE profiles and standards, and FHIR is coming. Since it will take several years for the TEFCA network to be deployed, public health should focus its energies on the future and FHIR implementation rather than try to accommodate current IHE standards. A good example of this is eCR Now which is providing some bridging strategies for EHRs to help them rely on FHIR to extract case reporting data for submission to public health. The XCDR profile for messaging can carry any type of message, so leveraging this type of transaction for public health purposes may be useful in the near term if it becomes more widely deployed by QHINs.
There will be much more to follow on this in the coming months. In his comments at the Future of Public Health National Summit in January, Aneesh Chopra, America's first Chief Technology Officer, encouraged us to continue to build health information networks in a "bottom up" manner by continuing investments to "connect the pipes" that already exist and others being prototyped now. For public health this is a little more difficult as the "existing pipes," though widely deployed, are not very compatible with the IHE-based data exchange used by clinical care for other types of operations. And there are other parts of this emerging architecture that need to be closely monitored: patient identity/matching is largely "delegated to the participants" (public health has a lot to offer here); there is a directory service yet to be designed and developed (public health may have a lot to gain from this); and the speed with which Federal agencies jump on board will have profound implications to TEFCA's likely success.
Previous posts about TEFCA:
---
This post was authored by Noam H. Arzt, and first published in the HLN Blog. It is reprinted by Open Health News with permission from the author. The original post can be found here.