agile software development
Shefali Oza, Darius Jazayeri, Jonathan M Teich, Ellen Ball, Patricia Alexandra Nankubuge, Job Rwebembera, Kevin Wing, Alieu Amara Sesay, Andrew S Kanter, Glauber D Ramos, David Walton, Rachael Cummings, Francesco Checchi, Hamish S Fraser | Journal of Medical Internet Research |
August 21, 2017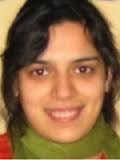 Stringent infection control requirements at Ebola treatment centers (ETCs), which are specialized facilities for isolating and treating Ebola patients, create substantial challenges for recording and reviewing patient information. During the 2014-2016 West African Ebola epidemic, paper-based data collection systems at ETCs compromised the quality, quantity, and confidentiality of patient data. Electronic health record (EHR) systems have the potential to address such problems, with benefits for patient care, surveillance, and research. However, no suitable software was available for deployment when large-scale ETCs opened as the epidemic escalated in 2014...
Sitati Kituyi | FrontlineSMS |
February 7, 2013
...at FrontlineSMS we feel we've adapted much of the industry's best practices and most trusted tools to create a process that gives us confidence in our code, and the ability to create an ever-improving product for our users...
Read More »
Clay Johnson | The New York Times |
October 24, 2013
For the first time in history, a president has had to stand in the Rose Garden to apologize for a broken Web site. But HealthCare.gov is only the latest episode in a string of information technology debacles by the federal government. Indeed, according to the research firm the Standish Group, 94 percent of large federal information technology projects over the past 10 years were unsuccessful...