botnet
Press Release | KPMG |
August 26, 2015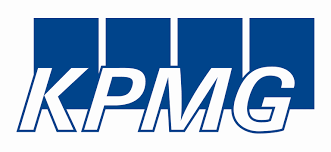 Eighty-one percent of health care executives say that their organizations have been compromised by at least one malware, botnet, or other cyber-attack during the past two years, and only half feel that they are adequately prepared in preventing attacks, according to the 2015 KPMG Healthcare Cybersecurity Survey.
Brian Fund | Nextgov |
June 26, 2013
[...] For the past decade, botnets have mostly been a problem for the PC world. But, according to a new report on mobile malware, it may not be long before we start seeing botnets built out of an increasingly sophisticated type of device: cell phones. Read More »
Mike Orcutt | MIT Technology Review |
December 5, 2016
A growing mass of poorly secured devices on the Internet of things represents a serious risk to life and property, and the government must intervene to mitigate it. That's essentially the message that prominent computer security experts recently delivered to Congress. The huge denial-of-service attack in October that crippled the Internet infrastructure provider Dyn and knocked out much of the Web for users in the eastern United States was "benign," Bruce Schneier, a renowned security scholar and lecturer on public policy at Harvard, said during a hearing last month held by the House Energy and Commerce Committee...