cloud
Press Release | Curoverse |
December 18, 2013
New Arvados open source project builds on software developed in Dr. George Church's lab at Harvard Medical School. Read More »
Joseph Marks | NextGov.com |
September 19, 2011
Current funding levels for electronic government initiatives in the House and Senate Appropriations committees could cripple the government's ability to modernize federal information technology and thereby save money in the long run, a General Services Administration official told lawmakers Wednesday. Read More »
Samuel Shead | CIO.com |
August 13, 2013
Data center providers have welcomed the news that Google, IBM and Nvidia will collaborate to form an open development alliance for datacentres called OpenPower. Read More »
Shefali Kapadia | Federal News Radio |
April 3, 2014
After the first two rounds of the Presidential Innovation Fellows (PIF) program showed marked success, the White House announced applications are open for Round 3 of the program. "We are accepting applications right now through April 7," said Jennifer Pahlka, deputy chief technology officer in the White House Office of Science and Technology Policy and one of the executives that runs the PIF program.
Simon Phipps | Computerworld |
June 17, 2013
An online privacy expert has denounced European responses to US Internet surveillance and called for legal immunity in Europe for those that report its effects. [...] Read More »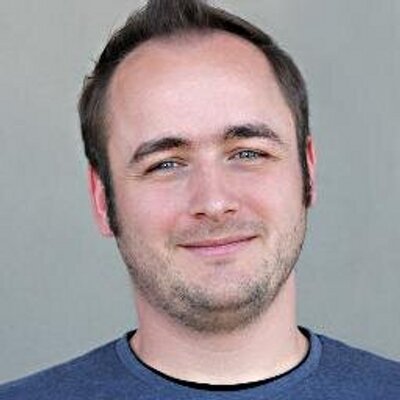 In 2006, a groundbreaking TED talk used statistics to reveal surprising insights about the developing world, including how many people in South Africa have HIV despite free and available anti-retroviral drugs. Gustav Praekelt, founder of Praekelt.org, heard this TED talk and began tenaciously calling a local hospital to convince them to start an SMS program that would promote anti-retrovirals. The program that resulted from those calls became txtAlert—a successful and widely recognized mobile health program that dramatically improves medical appointment adherence and creates a free channel for patients to communicate with the hospital...
Bob Brewin | Nextgov |
June 6, 2012
The technical blueprint for the Defense and Veterans Affairs departments integrated electronic health record makes the security and privacy of patient information the first priority of the joint system planned for deployment in 2017, backed by rigid clinician access control systems and secure patient identity systems.
Marianne Kolbasuk McGee | GovInfoSecurity.com |
October 5, 2012
The Department of Veterans Affairs is revealing more details about the cloud-based mobile device management system it soon will implement. Read More »
Steven J. Vaughan-Nichols | ZDNet |
June 11, 2014
At DockerCon in San Francisco, Docker CTO and co-founder Solomon Hykes announced that the company would work as full partners with its former container technology rivals on Docker's key open-source component libcontainer...
Diana Manos | Healthcare IT News |
September 4, 2013
Cloud-based EHRs with integrated billing solutions favored to save independent practices from take-over Read More »
Molly Bernhart Walker | FierceGovernmentIT |
August 1, 2012
The Defense and Veterans Affairs departments are investigating what capabilities should be included in the forthcoming integrated electronic health record, or iEHR, by asking about the qualifications of EHRs currently on the market. The iEHR Joint Program Office posted July 18 a request for information on FedBizOpps. Read More »
Press Release | EHI Live |
October 20, 2015
EHI live, now in its 8th year, is the UK's leading exhibition for digital health, hospital information and healthcare innovation. The event attracts visitors and delegates from around the UK and beyond who are keen to learn from industry leaders and examine new technologies. The EHI Live exhibition gives visitors the chance to see the best that NHS IT suppliers have to offer. EHI Live will take place in Birmingham, UK, Nov 3-4, in Hall 1 at the National Exhibition Centre, Birmingham. The event will host more than 250 exhibitors showcasing the latest advances in IT healthcare solutions. It will also feature free-to-attend conferences that will address the major healthcare IT industry issues such...[including] the annual HANDI Health Apps conference which features its own specialist app zone, a feature dedicated to the use of open source technology.
Kenneth D. Mandl and Isaac S. Kohane | The New England Journal of Medicine (NEJM) |
June 14, 2012
It is a widely accepted myth that medicine requires complex, highly specialized information-technology (IT) systems. This myth continues to justify soaring IT costs, burdensome physician workloads, and stagnation in innovation — while doctors become increasingly bound to documentation and communication products that are functionally decades behind those they use in their "civilian" life.
Read More »
Joseph Marks | Nextgov |
November 14, 2012
Expanding the Office of Management and Budget's PortfolioStat process for reviewing agencies' informational technology spending will be one focus of the second Obama term, Deputy Federal Chief Information Officer Lisa Schlosser said Wednesday. Read More »