data management
Press Release | Bio-IT World, Cambridge Healthtech Institute (CHI) |
April 30, 2014
Bio-IT World announced the winners of its tenth annual Best Practices Awards competition this morning in a plenary session at the 2014 Bio-IT World Conference & Expo in Boston. Grand prize winners were named in five life sciences categories highlighting best practices in clinical trial IT, research infrastructure, bioinformatics, cloud computing and data management from AstraZeneca and Tessella, U-BIOPRED, the Pistoia Alliance, Baylor College of Medicine, and Genentech. Read More »
Press Release | Audacious Inquiry (Ai), CALiPHR |
October 27, 2016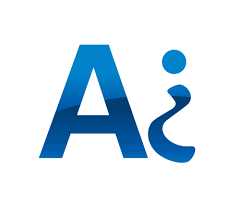 Audacious Inquiry (Ai), a health information technology and policy company, announced today that the CQM Aligned Population Health Reporting (CAliPHR®) code is now available via GitHub. As open-source technology, providers, organizations, and states who are interested in utilizing CAliPHR can now download the source code free of charge. Ai will remain the steward of the open source project as it continues to actively contribute product enhancements...
Press Release | ClearCanvas Inc |
October 30, 2012
ClearCanvas Inc., an innovative medical imaging informatics company announced today the commercial release of ClearCanvas RIS/PACS, Team Edition, an end-to-end radiology workflow management solution. Read More »
Press Release | Cloudera |
June 4, 2013
Latest Offering From Leading Big Data Vendor Extends the Capabilities of Hadoop, Offering Easy and Familiar Access to Data for Increased Visibility and Quicker Time to Insight Read More »
By Robin Muilwijk | October 21, 2016
Couchbase is a NoSQL, document-oriented database for building interactive applications. Trends in the open source database industry show positive growth as NoSQL is used for web, mobile, and the Internet of Things (IoT). In this interview, Arun Gupta, VP of Developer Advocacy at Couchbase, shares his views on how open source has made an impact on the database industry, and the challenges that lie ahead for the NoSQL industry. Also, find out which open source tools and methodologies Couchbase has adopted...
DHIS2 implementations are spreading steadily among national health services in developing countries as well as among international non-governmental organizations (NGOs) working to improving health in the developing world through the use of health information technology. As an open source solution, DHIS2 offers developing countries the advantage of adopting a cost-effective and flexible solution for aggregate statistical data collection, validation, analysis, management, and presentation as well as for data sharing between healthcare professionals and facilities. Organizations and individuals who work with humanitarian software solutions will need to know what DHIS2 is, how it works, and how it might be implemented by national health services and other health-related projects across the globe...
By Dietmar Rietsch | November 8, 2019
Product information management (PIM) software enables sellers to consolidate product data into a centralized repository that acts as a single source of truth, minimizing errors and redundancies in product data. This, in turn, makes it easier to share high-quality, clear, and accurate product information across customer touchpoints, paving the way for rich, consistent, readily accessible content that's optimized for all the channels customers use, including websites, social platforms, marketplaces, apps, IoT devices, conversational interfaces, and even print catalogs and physical stores...For years, there have been proprietary products that address some of these needs, like Salsify for data management, Adobe Experience Manager, and SAP Commerce Cloud for experience management, but now there's an open source alternative called Pimcore. Read More »
Press Release | Amida Technology Solutions |
July 7, 2016
Amida Technology Solutions, a Maryland-based open source software company, today announced the addition of former Governor Martin J. O'Malley as an Advisor. O'Malley joins distinguished public-sector leaders Michèle Flournoy, General John R. Allen, Sonal Shah, and Scott Gould in guiding Amida in the creation of software and services that will help NGOs, state and local governments, and private companies to solve their most complex data issues. Read More »
Press Release | Inter-university Consortium for Political and Social Research (ICPSR) |
February 19, 2013
The Inter-university Consortium for Political and Social Research (ICPSR) has announced a Challenge Grant program funded by the Alfred P. Sloan Foundation. Through the program, ICPSR will fund innovative projects to promote open access to data, support research transparency, improve data citation, and more generally build good practice in data management and stewardship. Read More »
Brian Ahier | Advanced Health Information Exchange Resources |
April 3, 2014
HHS released a draft report that includes a proposed strategy and recommendations for a health information technology (health IT) framework, which promotes product innovation while maintaining appropriate patient protections and avoiding regulatory duplication. The congressionally mandated report was developed in consultation with health IT experts and consumer representatives and proposes to clarify oversight of health IT products based on a product's function and the potential risk to patients who use it.
Press Release | iRods Consortium |
November 18, 2015
The National Institute of Computational Sciences (NICS) at the University of Tennessee today became the 13th member of the iRODS Consortium, the membership-based foundation organized to sustain the integrated Rule-Oriented Data System (iRODS) as free open source data management software. The newest consortium member was announced in the RENCI booth (#181) on the SC15 show floor at the Austin Convention Center.
Press Release | Cloudera |
June 4, 2013
From The Economist Information Forum in San Francisco, Cloudera, the leader in enterprise analytic data management powered by Apache Hadoop, declared today that an evolutionary shift is underway in the advancement of the enterprise data management market... Read More »
Press Release | Kitware |
August 24, 2012
Inc. Magazine this week announced the 2012 Inc. 500|5000 list, an exclusive ranking of the nation's fastest-growing private companies. Kitware ranked #1245 overall, with three year revenue growth of 248%. The list represents the most comprehensive look at the most important segment of the economy—America's independent entrepreneurs. Unified Payments tops this year's list. Read More »