ExxonMobil
Although Hurricane Harvey's floodwaters have largely receded, public health threats are emerging over polluted floodwater and contaminated drinking water. Chemical pollution from damaged industrial sites, flooded toxic waste site, and contamination by infection-causing bacteria have been the main causes of concern. The U.S. Environmental Protection Agency (EPA) warned residents and cleanup workers who might be exposed to floodwaters to take precautions due to hazards such as dangerous debris, bacteria, and other contaminants. This article will review some of those public health threats.
By Mark Radcliffe | February 28, 2017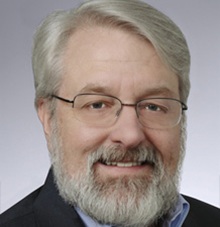 The year 2016 resulted in several important developments that affect the FOSS ecosystem. While they are not strictly "legal developments" they are important for the community. For one, Eben Moglen, the general counsel of the Free Software Foundation, stepped down. Eben has been a leader on FOSS legal issues since the late 1990s and has been critical to the success of the FOSS movement. The FOSS community owes him a huge debt of gratitude, and I expect that he will continue to be active in the FOSS community. The success of FOSS adoption was dramatically illustrated when Microsoft joined the Linux Foundation and summarized in the article, Open Source Won. So, Now What? in Wired magazine...