Hadrian Zbarcea
Press Release | Apache Software Foundation, George Mason University |
March 4, 2019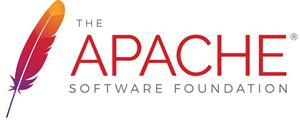 ApacheCon, the official conference series of The Apache Software Foundation (ASF), announced today the Apache Roadshow/DC, held in partnership with George Mason University (GMU)...The Apache Roadshow is held in cooperation with the Center for Assurance Research & Engineering (CARE) of the Volgenau School of Engineering at George Mason University. The multidisciplinary school maintains a dual pre-eminence in both information technology and engineering and seeks to graduate students who will take initiative, step up, and leave the planet better than they found it.
It's hard to tell if (or when) new open source foundations will appear and claim a leading role in healthcare. It would be interesting to see one created to scale an existing viable model, such as the one from Oroville Hospital using VistA. Or we could see OSEHRA shifting its focus and expanding its charter beyond just the US government space. Nevertheless, the successful foundation would keep a low barrier to entry for innovators, allowing them to incorporate and scale open source healthcare technologies into commercial products. Time will tell, but what's for certain is that we live in interesting times, and I am looking forward to massive innovation in healthcare in the near future. The time is ripe.
Press Release | Talend, Inc., OSEHRA |
August 27, 2013
Talend...today announced its experts will be giving two presentations at the Open Source Electronic Health Record Agent (OSEHRA) Summit & Workshop, taking place September 4-6 in Bethesda, MD. The first session, "Secure Interoperability with RPC and HL7 using Apache," will be led by Edward Ost, technical director at Talend, and Hadrian Zbarcea, Talend principal Apache architect. The second session, "Leveraging the Cloud to Enable Community Innovation," will be a joint session with Edward Ost and Todd Reedy, systems engineer at Google. Read More »
Because governance and security are important to us, we built the SilkMQ messaging fabric. SilkMQ can be deployed as an on-premise appliance, in the cloud or mixed. Our SilkMQ service already operates in multiple data centers on two continents. Operations at scale require constant monitoring and propagation of changes from development through QA all the way to production. It needs to be timely and trusted. We strongly believe that code that is not in operating in production is not an asset, but a liability, similar to a ship being at the docks instead of carrying goods across the oceans. Using a cattle vs pets approach, our BlueHeeler Continuous Delivery service reduces the time to production down to minutes.
The subject of Unique Patient Identifiers pops up with clockwork regularity in the healthcare discourse. A recent article in the New England Journal of Medicine (NEJM) titled Has the Time Come for a Unique Patient Identifier for the U.S.? points out that HIPAA initially mandated patient identifiers. Reason prevailed and the requirement was abandoned. The article goes on to list, correctly, all the issues related to duplicates and split records and their dire consequence from financial costs to potential loss of life. Just a few short years ago the American Health Information Management Association (AHIMA) issued a petition calling for unique patient identifiers citing much of the same issues and making a proposal for a voluntary solution. That effort also failed to get much traction either. While the problems cited are very real, it is not at all clear how a unique identifier would solve the problem, in spite of the very bold claims.
The Open Source Electronic Health Record Alliance (OSEHRA) is pleased to announce that registration for its 2017 Open Source Summit: Succeeding with the New Federal Open Source Policy, to be held June 13-15 at the Bethesda North Marriott Hotel and Conference Center, is now available. DSS, Inc., a leading health IT corporation and active participant in the OSEHRA community, will be returning as Conference Sponsor."Our Summit continues to be a unique community forum for open source activities, and a great example of public-private partnership," said Seong K. Mun, President of OSEHRA.
The Apache Software Foundation to present on Apache software projects in government, cybersecurity, and more at Roadshow and Open Source Job Fair at George Mason University. The DC Roadshow program features two dozen presentations on Apache projects across the following tracks: government, cybersecurity, CARE projects, and career development, in tandem with one of the first Open Source Software job fairs.Topics include The Apache Way, analytics, Big Data, Cloud, cybersecurity, governance, healthcare, machine learning and natural language processing (NLP), and security, featuring Apache projects such as Airflow, Cassandra, cTAKES, Daffodil (incubating), Drill, Fortress, Hadoop, Ignite, NiFi, Rya, Tomcat, and more.