Health IT
Health IT is like the early Beatles. There are some really great applications out there, and in theory they should help to improve the lives of those that use them. In practice, there are a number of fundamental flaws that stem from not fully understanding the power of the technology that is used to present solutions to doctors and patients. We need to be more like Alfred Hitchcock! We are currently at the "elbow" of an exponential growth curve of mobile, connected applications. For a mobile application to be successfully in this new world, it needs to fully embrace the connected mobile technology and the power that a ubiquitous high speed network, that connects to a light weight, vibrating, touch screen, GPS, an accelerometer, camera, speakerphone, microphone, Bluetooth enabled device, along with serious amounts of computing power and data (and cloud) storage.
Beth Walsh | Innovation + Technology |
May 13, 2014
The American Medical Association (AMA) has a long list of ideas to make the Meaningful Use (MU) program better for physicians and shared its recommendations in a letter to the Centers for Medicare & Medicaid Services (CMS) and the Office of the National Coordinator for Health IT (ONC)...
Press Release | Amida, Office of National Coordinator for Health Information Technology |
June 2, 2014
Amida is pleased to announce the release of its first product, a Blue Button branded software component that supports the aims of the Blue Button Initiative, a nationwide public-private effort to enable patients and consumers to gain easy access to their own health information. Amida's Data Reconciliation Engine (DRE) is the first production-ready, format-agnostic open source health record interface in the health IT market...
You might have missed it amongst all the headlines about the U.S.P.S., the 2020 elections, and, of course, that little thing we call the pandemic, but Fortnite got kicked off Apple's App Store (and subsequently Google Play). I'm not a gamer, but I am fascinated by gaming, because, as Steven Johnson put it, "The Future is where people are having the most fun." Tim Sweeney, the founder and CEO of Epic Games, Inc., which makes Fortnite, seems to be having a lot of fun. And he thinks the future is the Metaverse. Healthcare, take note. The tech giants were reacting to Epic allowing "permanent discounts" on developer fees for in-game purchases made directly, rather than going through Apple or Google. Developers thus avoid the 30% commission charged in those Stores. Mr. Sweeney has been railing about the commission level for some time, leading to the recent decision.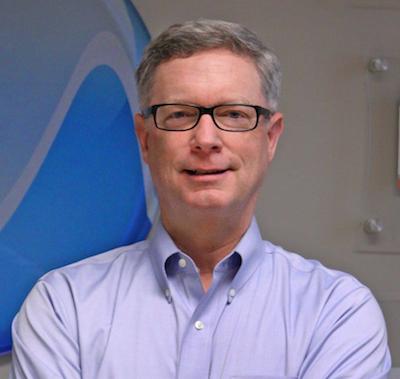 Earlier this year, the ONC released the Trusted Exchange Framework and Common Agreement (TEFCA), which responds to a mandate included in 2016's 21st Century Cures Act and lays out principles, terms and conditions on which to base an interoperability framework that healthcare organizations can embrace. "This means patients who have received care from multiple doctors and hospitals should have their medical history electronically accessible on demand by any other treating provider in a network that signed the Common Agreement," said National Coordinator for Health IT Donald Rucker in a recent blog post. To achieve that goal, TEFCA is divided into parts A, the principles, and B, the terms and conditions, which is also where the rubber meets the road for many who live in the healthcare IT world...
Press Release | Apache Software Foundation |
September 21, 2020
ApacheCon, the official conference series of The Apache Software Foundation (ASF), the world's largest Open Source foundation, announced today its first dedicated track on Apache cTAKES. The track will be held on all three days of the [email protected] virtual conference, taking place online 29 September - 1 October 2020. Registration is free of charge for all participants and is required in advance to participate. Now in its 22nd year, ApacheCon is the primary gathering of the collective Apache community worldwide, drawing attendees from more than 130 countries. ApacheCon showcases the latest breakthroughs from dozens of Apache projects, upcoming innovations in the Apache Incubator, and sessions on developing community-led Open Source projects "The Apache Way".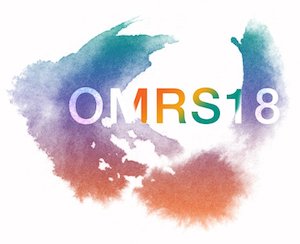 The deadline to apply to host the 2018 International OpenMRS Implementers conference is coming up on April 30 [updated]. Nations that want to host the meeting need to answer the detailed questionnaire by that time. For those Open Health News readers who have missed one of the greatest health IT stories of the decade, the Government of Uganda hosted the 2016 OpenMRS meeting in their capital city of Kampala. The conference was such an extraordinary success that a large number of other national governments volunteered to host the 2017 Implementer's conference. There are currently close to 40 countries around the world where OpenMRS is being implemented throughout the county in large-scale deployments.
Posted March 27, 2018 - 2:51pm by Roger A. Maduro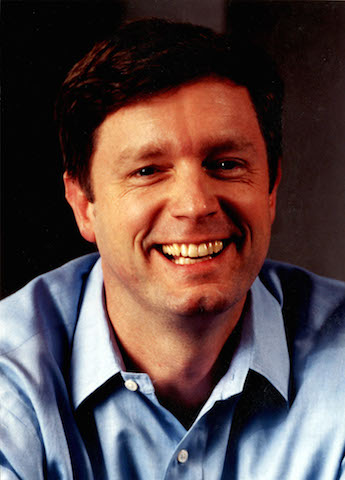 With 35 percent of rural hospitals losing money and almost two-thirds running a negative operating margin, there's simply no way rural facilities can invest in health IT without help...It's clear that CMS understands we can't leave rural hospitals to fend for themselves. But it also seems clear that a lot of hospitals invested in electronic health records (EHRs) they could ill afford to qualify for Meaningful Use funds—dollars that seldom covered implementation costs for solutions that didn't yield significant cost savings and required additional technical personnel..."The high capital and operating costs associated with health IT, specifically EHRs, have put some hospitals in a difficult position," wrote Becker's Hospital CFO in a prescient January 2014 article. "Do they absorb the financial hit now, even if they know they can't afford it? Most organizations are doing so …"
Billy Mitchell | FedScoop |
September 24, 2014
To build a truly modern and interoperable health care system, some leading health IT experts think critical answers may be hidden in industries typically thought to be unassociated with health care...
Dan Bowman | Fierce Health IT |
May 30, 2014
National Coordinator for Health IT Karen DeSalvo, in an internal memo sent to ONC staffers and emailed to FierceHealthIT late Friday, announced a slew of organizational changes at the agency. The changes also are set to appear in the Federal Register on June 3...
Ignacio Valdes, MD | Press Release |
November 28, 2012

Astronaut, LLC is proud to release its Astronaut VistA Training website and Astronaut VistA cloud. The Astronaut VistA Training site offers 24/7 clinician training and basic administrator training with certification while the Astronaut VistA cloud offers supported, no installation or on-site server necessary VistA service. Astronaut VistA Training is an entirely web-based learning platform for training and review by clinicians and basic system administrators.

Astronaut EHR is an advanced version of VistA, the electronic health system developed by the U.S. Department of Veterans Affairs (VA). Astronaut LLC has spent the past 18 years working on a fully modernized EHR based on VistA that leverages new technologies while relying on the solid VistA core to provide a highly capable, well-designed, sophisticated, and usable EHR that has everything needed by medicine practitioners, including mental health practitioners to efficiently record their patient's data and leverage the date to provide better quality care.
If you have an interest in the worlds of economics, healthcare or technology, here's a story that's emerged this month that is worth noting for the record books. In the US, amidst the chaos of the Trump administration, yet another mistake has been made this month. For the record, it is worth noting that the US Department of Veterans Affairs (VA) Veterans Health Administration (VHA) ended up with a contract for a large IT solution for the next 10 years worth about $10 billion as of May 2018. On the face of it that may appear to be unremarkable news: just another big expensive contract for an IT system. Yet there is a part sad/part silly dimension to it that is well worth flagging up at this point.