HIMSS17 conference
Marianne Kolbasuk McGee | Gov Info Security |
February 23, 2017
Federal regulators are considering the role that blockchain technology could play in advancing the secure exchange of healthcare information, says Steve Posnack of the Office of the National Coordinator for Health IT. Blockchain - an open source distributed ledger technology that's associated with the cryptocurrency bitcoin - "has a lot of different potential implementations, and I think its diversity in how it can be implemented is one of the attractive features. It's not just a one-trick pony," he says in an interview at the HIMSS17 conference in Orlando...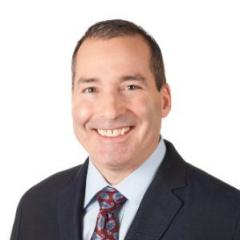 One of the most exciting things about the OSEHRA 2017 Open Source Summit was to see so many leading edge open source health IT solutions, and to hear reports of the major strides they are making around the world. Our very own Editor-in-Chief, Roger A. Maduro gave a presentation on the state of open health IT. The room was absolutely packed, with standing room only. Maduro started his presentation by pointing out that during the recent HIMSS17 conference in Orlando, Florida, more than half of of the 300 sessions of the conference were based on open source solutions such as FHIR, Blockchain, Interoperability and the open/modular IT strategy being followed by Medicaid.
Fred Bazzoli | Health Data Management |
February 23, 2017
The SMART Health IT Project has developed an updated version of its app gallery, enabling those looking for apps based on the Fast Healthcare Interoperability Resources to have an easier time looking and comparing. The Computational Health Informatics Program at Boston Children's Hospital unveiled the refreshed gallery as a beta release at this week's HIMSS17 conference and is now live... In June 2016, the Office of the National Coordinator for Health Information Technology awarded SMART Health IT a grant to support enhancement of the SMART App Gallery...