Ken Chapple
Ken Chapple | MI-Squared |
April 8, 2013
"I want to develop for the OpenEMR project, how do I get started?" [...] Whether you're a novice or an expert, we welcome your participation in the OpenEMR project. This MI-Squared "Dev Talk" is the first in a series of OpenEMR-related lessons, created by one of our senior developers, Ken Chappell. Ken will walk you through the entire life cycle of contributing a code change you develop to the OpenEMR open source project. Read More »
Press Release | OpenEMR Foundation |
September 9, 2020
The OpenEMR project participated in the recently completed Google Summer of Code 2020. Google Summer of Code is an international program by Google which sponsors and pairs open-source organizations with students to work on software development projects. Selected students are sponsored by Google to work on an open-source project for three months. For OpenEMR, Google Summer of Code was a resounding success and the OpenEMR community could not be prouder of the participating student's achievements. OpenEMR is appreciative of the 20 mentors who contributed their time and expertise. One of the core OpenEMR mentors, Tyler Wrenn, stated, "Google Summer of Code was a great experience for mentors, students, and OpenEMR, and I look very forward to doing it again next year."
Press Release | LibreHealth |
November 10, 2016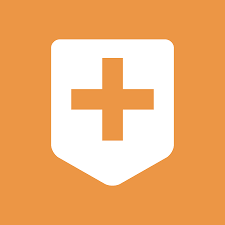 Senior contributors and leaders from OpenMRS & OpenEMR, the two leading open source Health IT platforms, have announced the formation of LibreHealth, a new initiative to expand on many years of work by those communities' volunteers through increased focused on needs of its users in critical areas. After many years of growth under the sponsorship of organizations OEMR & OpenMRS Inc., key members of the two communities have joined forces to launch a successor free & open source software community to fulfill their vision of improved health outcomes around the world.