Michigan Technological University
Working replicas of expensive scientific equipment could be made for a fraction of conventional cost using cheap 3-D printers, possibly saving developing world labs thousands of dollars each time, says a researcher whose book on the subject was published last year. This and similar advances mean the age of appropriate technology — affordable, sustainable solutions designed and built to meet local needs — may be here, argues Joshua Pearce, a materials science and engineering professor at Michigan Technological University, United States, in an article in Physics World magazine.
Press Release | Michigan Technological University |
November 17, 2015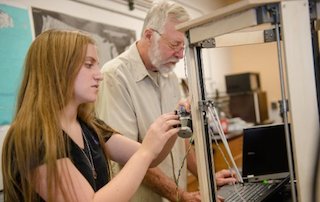 With all the technology we have today, there are so many possibilities. The whole world can collaborate and create open-sourced information to help develop thousands of scientific uses for various new technologies like 3-D printing. Enabling the Future is an organization that is doing just that. It is a global network of passionate volunteers using their 3-D printers, design skills and personal time to give the world a "helping hand" with free 3-D-printed prosthetic hands for those in need.
Press Release | Michigan Technological University |
August 5, 2015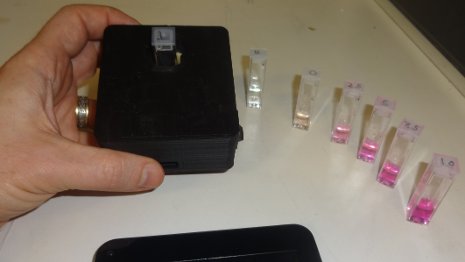 High nitrate levels in water cause the dead zones in the world's largest deltas. Using too much nitrogen fertilizer wastes resources and leads to nitrate in runoff and water wells and an excess of nitrate in drinking water is a health hazard to infants and harmful to many animals. Current portable nitrate testers range in price and accuracy, from ballpark data at low price points to several hundred dollars for a handheld photometer. This new design is palm-sized, interfaces with a free Android app, costs less than $65 to manufacture and uses green chemistry for a safer and more accurate testing procedure. "This is a Popeye-approved reagent methodology," Pearce jokes, adding that the enzyme used in the test kit is found in spinach and other leafy greens. "We're replacing a toxic heavy metal with something that you eat every day in your salad."