OpenTable
Jane Sarasohn-Kahn | O'Reilly Data |
April 22, 2014
Health care is migrating from the bricks-and-mortar doctor's office or care clinic to the person him or herself at home and on-the-go–where people live, work, play, and pray. As people take on more do-it-yourself (DIY) approaches to everyday life–investing money on financial services websites, booking airline tickets and hotel rooms online, and securing dinner reservations via OpenTable–many also ask why they can't have more convenient access to health care, like emailing doctors and looking into lab test results in digital personal health records.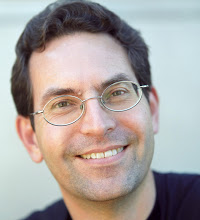 Would you buy an iPhone if the only apps that ran on it were written by Apple? Maybe, but the functionality would not be very diverse. The same can be said of EHRs. Athena, Cerner, Epic, Meditech, and self developed EHRs such as BIDMC's webOMR are purpose-built transaction engines for capturing data. However, it is impossible for any single vendor to provide all the innovation required by the marketplace to support new models of care I'm a strong believer in the concept of third party modules that layer on top of traditional EHRs in the same way that apps run in the iPhone ecosystem...
Priyanka Dayal McCluskey | Boston Globe |
May 17, 2016
The demands of the new system are so taxing and time-consuming, Lydon said, that the computer has come between her and her patients.More than once, Lydon says, she has burst into tears on the drive home. "I know people throughout the hospital, and they find the same thing: it's tedious, labor intensive, and you feel like you can't do what you want to do," said Lydon, a nurse for more than 30 years...