tech industry
Press Release | IBM, David Clark Cause |
May 24, 2018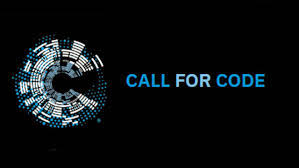 IBM and partners today launched the Call for Code Global Initiative, the largest and most ambitious effort to bring startup, academic and enterprise developers together to solve one of the most pressing societal issues of our time: preventing, responding to and recovering from natural disasters. During a keynote address at the VivaTech Conference in Paris, IBM Chairman, President and CEO Ginni Rometty called on the technology industry to help build a better future, committing IBM technology and $30 million USD over five years in the annual Call for Code Global Initiative. Its goal is to unite the world's developers and tap into data and AI, blockchain, cloud and IoT technologies to address social challenges.
Toby Wolpe | ZDNet |
July 28, 2014
Software licensing is often impenetrable and costly for the CIO who makes a mistake. Mark Flynn leads a new body that aims to redress the balance and fight the corner for end-user companies...
Nick Statt | The Verge |
August 3, 2017
Apple is the largest company on Earth by market cap, and its success is derived from selling brand-new high-end smartphones consistently month after month. At the peak of its iPhone business, back in 2015, Apple sold a staggering 231.5 million smartphones. Though sales have begun to slow, that one device alone still accounts for more than 50 percent of Apple's entire business. The company's second quarter earnings results for 2017, reported on Tuesday, showed a quarterly profit of $8.7 billion, a majority of which came from the sale of 41 million iPhones...