Wye Valley NHS Trust
Press Release | IMS MAXIMS, NHS London Procurement Partnership |
April 18, 2017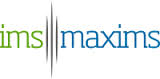 NHS hospitals across the country will be able to respond to paperless and personalised care ambitions, by procuring IMS MAXIMS electronic patient record (EPR) technology through a new clinical technology Framework. The pioneering technology specialist has been awarded a place on the new Clinical & Digital Information Systems Framework Agreement (CDIS), launched by NHS London Procurement Partnership (LPP)...
Press Release | IMS MAXIMS |
January 22, 2016
This week sees the release of the latest version of the IMS MAXIMS open source electronic patient record (EPR), openMAXIMS, which includes all of the enhancements made for Taunton and Somerset NHS Foundation Trust. Taunton was the first trust to go live with the software and has been working closely with IMS MAXIMS on the new functionality. The upgraded code is now available on the open source website (GitHub), with many new features, including clinical triage of referrals to direct patients to the appropriate service and care according to clinical priority, and pre-operative assessment for theatres, ensuring patients are fit and suitable for surgery.
Lis Everstad | ComputerWeekly.com |
August 18, 2015
Wye Valley NHS Trust has signed a five-year contract with IMS Maxims for its open-source electronic patient record (EPR) system. It is the second UK health trust to choose the openMAXIMS platform after Taunton and Somerset NHS Foundation Trust signed up for the system last year. Wye Valley aims to go live with the system by the end of 2016, when the contract for the trust's iPM patient administration system, which it received as part of the National Programme for IT, expires.