IMS MAXIMS releases improved version of open source EPR (EHR)
Press Release | IMS MAXIMS |
January 22, 2016
New features included following deployment at Taunton and Somerset NHS FT
This week sees the release of the latest version of the IMS MAXIMS open source electronic patient record (EPR), openMAXIMS, which includes all of the enhancements made for Taunton and Somerset NHS Foundation Trust. Taunton was the first trust to go live with the software and has been working closely with IMS MAXIMS on the new functionality.
The upgraded code is now available on the open source website (GitHub), with many new features, including clinical triage of referrals to direct patients to the appropriate service and care according to clinical priority, and pre-operative assessment for theatres, ensuring patients are fit and suitable for surgery.
The IMS MAXIMS open source EPR was first made available to the NHS in June 2014 and is available for anyone world-wide to download and use for free. The ambition being to offer more flexibility and choice to trusts and increase the number of users that could help develop the code, for the benefit of the wider NHS and elsewhere. Eighteen months on, there is 50% more source code offering users more functionality than ever before.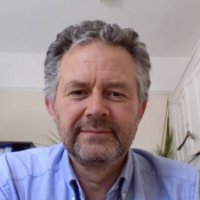 Paul Cooper, research director at IMS MAXIMSPaul Cooper, research director at IMS MAXIMS said: "The open source approach is really maturing in the NHS, as trusts look to achieve value for money when procuring EPRs. This release demonstrates our commitment to the ongoing development of the solution. NHS trusts looking to adopt openMAXIMS will benefit greatly from the developments made for Taunton, whose clinicians were involved throughout the design of the system, ensuring it suited the trust's clinical needs and processes across A&E, theatres, outpatients and the hospital's 30 wards."
IMS MAXIMS has also contracted with Ramsay Health Care, Wye Valley NHS Trust and Blackpool Teaching Hospitals NHS Foundation Trust, to help deploy and maintain openMAXIMS. Further updates of the code are in the pipeline as major milestones are reached across customer deployments.
Cooper continued: "We have not only added new features to this release but have made numerous enhancements throughout the entire code base. We are continuing to develop the software to meet the additional requirements of phase two at Taunton, Ramsay and Wye Valley, all of which will be going live in 2016."
Dr Chris Swinburn, clinical lead for the project at Taunton, said last September that the trust had: "developed a robust EPR system that can be replicated in other hospitals. This can deliver wide reaching benefits across the NHS."
To download the openMAXIMS code visit the GitHub website.
Notes:
openMAXIMS 10.5
This is the version that is live at Taunton and Somerset NHS Trust. It adds a number of new features including:
Clinical Triage of Referrals – Patients directed to the appropriate service and care according to clinical priority
Elective List Management – Inpatient Waiting List and to-come-in (TCI) management integrates with e-Referral Service, referral to treatment (RTT) management and enterprise-wide scheduling
Theatres – Pre-Operative Assessment – ensuring patients are fit and suitable for surgery
Appointment Outcome – Workflows and actions based on appointment status and RTT
Clinical Coding – Worklists based on various coding status points – In-Progress, For Review, Coded, Uncoded, etc
Enhancements to existing software includes:
Casenote Tracking
Waiting Lists
Scheduling
Inpatients
TCI
Auto-cancellation
SOAP
Discharge
Theatres
Therapies
Ward View
Deceased
Demographics
Worklists
Emergency Department
Outpatients
Medical worklist
Contracts
RTT
Elective lists
Bed Management
Configuration
Pre-assessments
Dementia
HL7 messaging
Ward transfers
Referrals
Secure LDAP
Observations
Ambulance Handover.
About IMS MAXIMS
IMS MAXIMS is a pioneering clinical technology specialist committed to improving the coordination of patient care in healthcare environments. Its expert team works in partnership with healthcare organisations to identify and deliver tailored, sustainable information sharing technology solutions, supporting the provision of safer and more efficient care for current and future generations.
The organisation's 29-year history of collaborating with clinicians has resulted in the development of proven, flexible, user-friendly, safe and interoperable open source electronic patient record software.
With an ambition to meet today's healthcare challenges, IMS MAXIMS makes its software freely available and offers flexible options to support healthcare providers with implementation and maintenance. Its open technology has increased collaboration in the development of the software, which has resulted in better clinical engagement and empowerment across hospital wards and departments.
Deployment times are fast, meaning clinicians and patients can benefit from efficiency and safety improvements quickly. It is used across 180 healthcare organisations and by 30,000 users each day, to provide clinically-led technology solutions for over 13 million patients.
Find out more about IMS MAXIMS' open source solutions at:
http://www.imsmaxims.com/solutions/opensource
Follow IMS MAXIMS on Twitter @IMSMAXIMS or @openMAXIMS
Media contacts
For further information or to arrange an interview with IMS MAXIMS, contact:
Chris Marsom, Highland Marketing on behalf of IMS MAXIMS
Tel: +44 (0) 1877 332 719
Mob: +44 (0) 7788 393 985
Email: [email protected]