Zipline
Max Blau | STAT |
June 13, 2017
Drones have been used to deliver sunscreen to a conference in Palm Springs, Calif., and pizza to a family in New Zealand, but they're also in the air for far more urgent purposes — such as saving lives. In fact, in some cases, drones could carry defibrillators to heart attack victims faster than an ambulance, according to a paper published Tuesday in the Journal of the American Medical Association. Researchers simulated emergency situations and found they could get automatic external defibrillators to the scene an average of 16 minutes faster by drone than by ambulance...
Hiawatha Bray | The Boston Globe |
March 9, 2016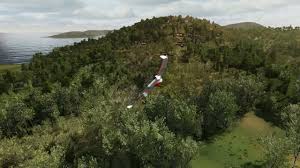 The less you've got, the less you've got to lose. Which is why cargo delivery drones may become popular in Africa long before they catch on over here. Jonathan Ledgard thinks it'll happen. The former chief Africa correspondent of the news magazine The Economist is coming to Boston on Thursday to lay out his plan to build a cargo network called Redline. Developed with help from students at Harvard University's Kennedy School of Government, and backed by the government of Switzerland, Redline will use drones to deliver medical supplies to remote parts of Rwanda. It has already raised $8 million...