VistA Community News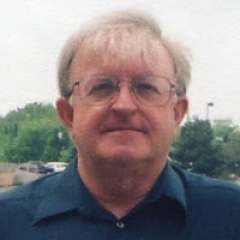 Crawford Rainwater, leading expert on the use of Linux as a platform for 'open source' electronic health records (EHR) systems, will be teaching Linux Essentials and Beginning Linux Systems Administration courses during the upcoming VISTA Academy 2013 to be held on October 18-21 in Seattle, Washington. The VISTA Academy is part of a more extensive VISTA Expo & Symposium 2013 conference that is focused on the award-winning VistA electronic health record (EHR) system developed by the U.S. Department of Veterans Affairs (VA). Read More »
The installation and use of 'open source' electronic health record (EHR) systems have continued to spread across Kansas and other states across the U.S. See the map of healthcare facilities running some variant of the open source VistA electronic health record (EHR) system in Kansas and other states in the Great Plains. Read More »
The installation and use of 'open source' electronic health record (EHR) systems have continued to spread from the U.S. to other countries around the world. See the map of healthcare facilities running some variant of the open source VistA electronic health record (EHR) system in nations across Asia and the Pacific Rim. Read More »
Colleagues, Do I detect momentum? In recent months we have witnessed;
The DoD MEDICS RFI in which 3 to 4 VistA based solutions appear to viable procurement options ... Read More »
Posted September 24, 2013 - 8:43am by Conrad Clyburn
The installation and use of 'open source' electronic health record (EHR) systems have continued to spread across New York and many other states across the U.S., especially in the New England region of the country. See the map of healthcare facilities running some variant of the open source VistA electronic health record (EHR) system in New York and other New England states. Read More »
The installation and use of 'open source' electronic health record (EHR) systems have continued to spread across North Carolina and many other states across the U.S., especially in the Mid-Atlantic region of the country. See the map of healthcare facilities running some variant of the open source VistA electronic health record (EHR) system in North Carolina and other Mid-Atlantic states. Read More »
The installation and use of 'open source' electronic health record (EHR) systems have continued to spread across California and many other states across the U.S. See the map of healthcare facilities running some variant of the open source VistA electronic health record (EHR) system in California. We keep learning of more sites from members at the WorldVistA meeting taking place this week at George Mason University. Read More »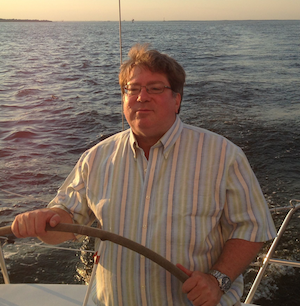 The much anticipated VISTAExpo & Symposium 2011 conference has just issued a call for papers as well as trainers for their educational tracks and tutorial sessions. VISTAExpo is a four-day conference for activists and members of the VistA ecosystem, current users as well as potential adopters. It will be held from November 17-20 in Redmond, Washington. Papers and presentations are due by September 15. The conference organizers are looking for presenters on topics related to one of their four tracks as well as experienced VistA trainers to give tutorials for a large number of VistA "newbies" and potential users who are expected to attend. VISTAExpo is being organized primarily by the VISTA Expertise Network.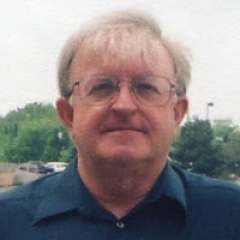 The VistA Expo & Symposium got underway today in Seattle, Washington. VistA Expo is an annual conference focused on the 'open source' or public domain VistA electronic healthcare record (EHR) system aimed at users, executives, vendors, developers, and students. Some of the planned sessions at this year's VistA Expo & Symposium include... Read More »
The Telecommunications and Information Policy Group (TIPG) of the University of Hawaii (UH) realizes that there is a growing demand for cost effective electronic health record (EHR) systems and a lack of training and trained personnel to support them. Therefore, TIPG has established the VistA Institute, an OpenVista / VistA training and certification program.The Institute offers an educat Read More »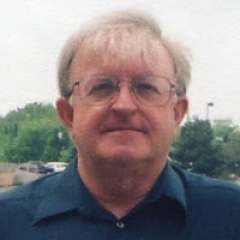 According to a recent article in Healthcare IT News, Intermountain Healthcare has just signed a multi-year contract to deploy Cerner electronic health record (EHR) systems. The article claims that "only two companies – Epic and Cerner – seem to be in competition for the large and complex deployments." However, there is a third option that constantly goes unrecognized - the widespread deployment and use of the world reknowned 'open source' VistA system by large scale healthcare provider organizations in the U.S. and overseas. Read More »
Rick Marshall | Vista Expertise |
May 26, 2011
When VISTA projects fail, it is almost always for one reason - a gross underestimation of the complexity involved.
Rick Marshall | Vista Expertise |
June 7, 2011
The greater the past management success elsewhere, the greater the chance of failing to manage VISTA successfully.
The All India Institute of Medical Sciences (AIIMS) in New Delhi is the premier and largest of the public funded hospital in India with a capacity of over 2000 inpatient beds. After burning its fingers with expensive proprietary electronic medical record (EMR) software in 1980's, in 2009 the Jai Prakash Narayan Apex Trauma Centre (JPNATC) within AIIMS decided to take a baby step towards computerization using the 'open source' VistA system. Read More »