23 European Cloud Technology Companies form the European Cloud Industrial Alliance (EUCLIDIA)
Press Release | EUCLIDIA |
July 8, 2021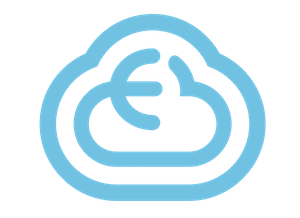 Barcelona, Berlin, Paris, Wien, July 8, 2021 - Today, 23 European companies have announced the creation of the European Cloud Industrial Alliance (EUCLIDIA) formed by independent European original technology manufacturers, for the promotion of digital independence and strategic autonomy. The founding members are Abilian, Amarisoft, Beremiz, BlueMind, Clever cloud, E.corp, Jamespot, Innoroute, Linbit, Netframe, Nexedi, Nextcloud, ng-voice, Nitrokey, OpenSVC, Patrowl, Rapid.Space, Scaleway, SenX, Signal18, Submer, Vates and XWiki. They all develop original software and hardware at the core of a wide range of cloud services: IaaS, PaaS, SaaS, edge, vRAN, etc.
EUCLIDIA is endorsed by European-based non-profit organisations that provide resources and access to European institutions: the Conseil National du Logiciel Libre (cnll.fr), the European Association of Next Generation Telecommunications Innovators (eangti.org), the Libre Endowment Fund (fdl-lef.org), and OW2 (ow2.org).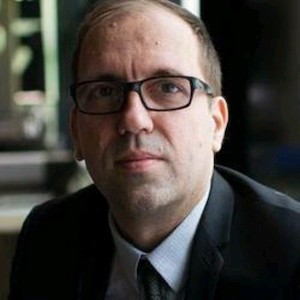 Jean-Paul Smets
EUCLIDIA will carry the voice of European cloud technology innovators. Its members are all European-based with the majority of shareholders being European. Its mission is to provide lawmakers and policy makers with the field expertise and vision that will reinforce policies that accelerate the adoption and development of leading cloud technologies made in Europe. Such policies should reflect European values such as the protection of privacy and the promotion of fair competition while enabling European cloud industries to be competitive.
European cloud technologies are being used by at least 50% of the largest French (CAC 40) and German (DAX 30) companies. Their rich ecosystem provides extremely competitive solutions which also mitigate the risks posed by extraterritorial laws such as the Clarifying Lawful Overseas Use of Data Act (CLOUD Act), the Foreign Intelligence Surveillance Act (FISA) and the International Traffic in Arms Regulations (ITAR).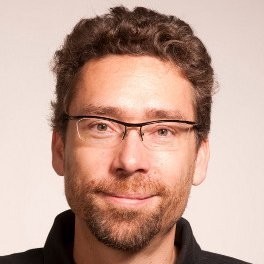 Philipp ReisnerEurope should strengthen its support for domestic innovators and ensure that they can flourish worldwide from within the European Union. Through open dialogue with relevant stakeholders, including industry actors and policymakers, EUCLIDIA will help governments and corporations better understand the value of an independent European cloud-technology ecosystem. EUCLIDIA will advocate appropriate regulatory frameworks that guarantee trust and fast access to public markets for European cloud technologies. EUCLIDIA will support young developers willing to contribute to Europe's digital autonomy.
Europe needs public financing to compete with the US and China on equal grounds. Projects such as JEDI in the United States or CSTCloud in China leverage highly profitable government tenders to accelerate national cloud innovation without market constraints or competition from foreign suppliers. Euclidia will advocate reciprocal access to public procurement markets and the public financing in Europe of at least 10 edge cloud platforms based on European technologies.
About Euclidia
The European Cloud Industrial Alliance (EUCLIDIA) is an industrial alliance formed by independent European original technology makers, for the promotion of digital independence and strategic autonomy. It carries the voice of European cloud technology innovators. It provides lawmakers and national policy makers with the field expertise and vision that will reinforce policies that accelerate the adoption and development of leading cloud technologies made in Europe. It advocated policies that reflect European values such as the protection of privacy and the promotion of fair competition while enabling European cloud industries to be competitive
Contact:
Supporting Quotes
Partner organisations
Stéfane Fermigier, Co-President of CNLL, explains: "Digital Sovereignty is now a major concern for French open source business leaders, according to CNLL's latest study. There is a general consensus that the European free and open source ecosystem has both the will and the capacity to play a major role in regaining digital sovereignty, alongside other European cloud players."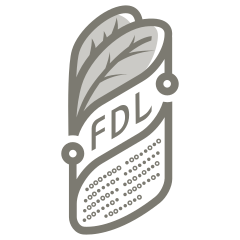 Jean-Paul Smets, President of the Libre Endowment Fund, explains: "Many technologies that power leading international cloud providers were created in Europe. Among them are cloud automation (Mark Burgess), containers (Poul-Henning Kamp), virtualisation (qemu, Xen), virtual block storage (Linbit), collaboration SaaS (Jamespot), PaaS (Zimki), Edge (SlapOS), ARM bare metal (Scaleway), vRAN (Amarisoft), secops (Patrowl), etc."
Cédric Thomas, CEO of OW2, explains: "As a long-term stakeholder in the European open source ecosystem, OW2 welcomes the launch of the EUCLIDIA Alliance. We believe that ensuring the ability of European companies and communities to grow through control of critical technologies and skills to use, adapt and develop good software is crucial to ensure the digital sovereignty of our economies."
Members
For Stefane Fermigier, Founder and CEO of Abilian: "As an open source SaaS and PaaS vendor, Abilian is participating in Euclidia with the ambition of federating European creative energies for the benefit of an innovative, open, interoperable cloud that respects business confidentiality and citizens' rights."
Edouard Tisserant, founder of Beremiz: "While being in control of our lives and supplies, Distributed Automation is largely made of unencrypted networks and vulnerable controllers, making it a very fragile but critical kind of Cloud Computing. In the era of Industry 4.0, cyber-attacks, ransomware, and complicated geopolitics, businesses cannot keep ignoring the danger of not being autonomous and independent regarding that part of our digital industry. Beremiz is a French Free Software project that makes it possible for all of us to keep control of Automation"
Pierre Baudracco, founder of BlueMind: "BlueMind has been designed with one very specific goal in mind: to become an open, sovereign alternative for businesses' most critical tool - email. Becoming part of Euclidia is hence a natural move that we hope will help leverage the pool of European skills and technologies".
Quentin Adam, CEO of Clever Cloud: "The cloud computing market is just starting because it's growing as the whole economy transitions to digitalization of all processes, becoming an essential piece of infrastructure for nations and their economy. It's very important for Europe to grow a local ecosystem of providers to be able to guarantee its independence and economic growth. Often viewed as a hardware-based market, the cloud computing actually relies mainly on software as the key to the margin and scalability on this market. That's why Clever Cloud joins EUCLIDIA to promote an alternative vision to the takeover of the market by GAFAM and BATIX, a new vision of innovative and impressive products and services."

Alain Garnier, CEO of Jamespot: "The Cloud industry is supported by the pillars of IaaS, PaaS and SaaS and as a leader in collaborative solutions in the Cloud, Jamespot is part of this dynamic of federating European energies in the Cloud with Euclidia".
Andreas Foglar, Founder of the German company InnoRoute: "My company complements the cloud innovations by providing an alternative access. Our hierarchical routing solution avoids the Internet routing paradigm while offering superior latency, security and ease of implementation."
Jean-Paul Smets, CEO of Nexedi: "Some technologies such as edge computing or data hubs are critical for industry and strategic applications. However, cloud technologies from US or China sometimes face export restrictions that can damage free market and fair trade. By joining Euclidia, we hope to promote a new generation of edge cloud and AI technologies exempt of such export restrictions".
Jan Suhr, founder of the security company Nitrokey: "A sovereign cloud technology demands full-stack security including the hardware and cryptographic key storages in particular."
Cédric Le Ninivin, VP of Rapid.Space: "In Rapid.Space, we created the conditions for the new generation of developers from all over the world to be based in Europe and develop next generation Hyper Open cloud technology with complete transparency. We are joining Euclidia to share our technology and cross-fertilize it with other members."
Yann Lechelle, CEO at Scaleway: "European cloud providers need to step up together to supply a significant proportion of the demand, thereby increasing sovereignty, strategic independence as well as fair competition with our economic partners from the West and from the East alike."
Stéphane VAROQUI, Président of Signal18: "GAFAM and BATIX are in a dominant position partly due to their ability to orchestrate the formerly European open source database MySQL at large scale, providing enough storage performance and availability to offer worldwide API solutions used by big part of internet users. Such storage competitive advantage is now evolving under the banner of MariaDB that is implementing some of the under cover best practices and forked code of cloud players, our product replication-manager closes the gap in such orchestration requirements".

Olivier Lambert , CEO of Vates: "Vates believes the future of prosperity in Europe and beyond is fundamentally rooted in a strong, independent and innovation ecosystem of a true European IT industry. Digital innovation has been happening in Europe for decades and it is time to help represent and strengthen this ecosystem. We look forward to work with our partners of Euclidia towards a stronger innovation and true digital independence."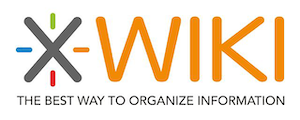 Ludovic Dubost, CEO of XWiki: "At XWiki SAS, a French and Romanian Open Source software vendor, creator of XWiki & CryptPad, we participate in Euclidia because we believe that Europe needs a strong sovereign software strategy federating and supporting all local actors participating in giving back the control of software to Europe's citizens and companies."