CIS Mobile Announces Major Update to the altOS Platform
Press Release | CIS Mobile |
September 9, 2020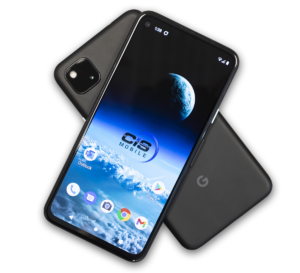 Ashburn, VA – September 9, 2020 – CIS Mobile, a leader in mobile security, today announced the release of altOS 10. This new major release adds significant security, management, and control features for sensitive government user cases and updates the altOS operating system to Android 10.
In addition to the new privacy features incorporated into Android 10, this major update to the altOS platform includes:
Enhanced security to minimize location data exposure, including automated advertising ID resets and new restrictions on device identifiers used by advertising and analytics libraries.
Streamlined provisioning.
Customer-controlled elevated permissions for special applications. Enables specific applications like ATAK to use altOS system APIs and permissions.
Enhancements to the software development and deployment process to comply with the UK National Cyber Secure Center (NCSC) guidelines to mitigate software supply chain attacks.
Secure Mode upgrades. Secure Mode enables altOS devices to dynamically control access to peripherals that might be used to exfiltrate data from sensitive government sites, or that could reveal sensitive location data to a foreign adversary.
Bill Anderson"altOS 10 is the right mobile security platform for governments needing to support a mobile workforce while maintaining strict control of their sensitive data," said Bill Anderson, President of CIS Mobile. "Unlike commercial OEMs who use their smartphones as platforms to collect data so as to monetize their users, CIS Mobile serves the interests of government first and prevents putting individuals at risk as they perform their jobs. The release of altOS 10, based on Android 10, is also part of our commitment to ensure that government workers have all the power and convenience of the latest mobile technologies."
altOS 10 is a complete secure mobility platform from a single trusted government supplier. CIS Mobile provides the smartphone, the altOS smartphone operation system, the altOS management server, as well as secure cloud messaging and Over-the-Air updates servers. Customers can deploy and manage their devices quickly and update their security policies over the air. Group deployments can be fielded in as little as a day.
About CIS Mobile
CIS Mobile has a mission to address government needs for a modern, convenient, and secure mobility platform. CIS Mobile is the subsidiary of CIS Secure, an industry leader and global provider for designing and manufacturing secure communications and computing solutions for Governments and Enterprises. With headquarters in the Washington, DC metropolitan area, the company operates a state-of-the-art 65,000 square foot NSA certified TEMPEST manufacturing and testing facility.
CIS Secure Media Contact:
Mary Beth Tourbin
(703) 651-3184
[email protected]
###