OSEHRA 2018 Leadership Award Recipients Recognized
Press Release | OSEHRA |
August 1, 2018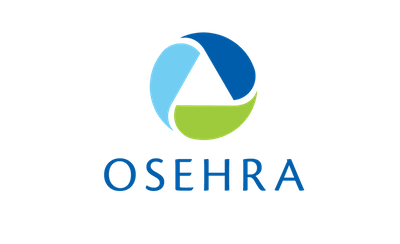 OSEHRA recently announced this year's 2018 Leadership Award recipients during our 7th Annual Open Source Summit. The OSEHRA community chose to honor four distinguished individuals based on their outstanding achievements in health information technology and contributions to innovative health care.

Awardees were selected via a community nomination and election process. We would like to extend a thank you to the 2018 Awards Committee for its due diligence and commitment to the community. The Committee was co-chaired by Dr. Jack Taylor of InforMD, Inc. and Keith McCall of KRM Associates, Inc. Additional members included Quinn Chen of Evolent Health; Stephen Hagan of Hagan Technologies, LLC; Cindy Hoffman of BioMaxsys; Laura Prietula of Kforce Government Solutions; Meg Vootukuru of Syneren Technologies Corporation; and myself, Megan Murray, representing OSEHRA.

The 2018 Innovation Award was presented to Mr. Bo Dagnall in recognition of his outstanding innovations and contributions to the open source community. Mr. Dagnall is the Chief Technologist and Strategist for Digital Health at Perspecta. During the past 12 months, he has demonstrated extraordinary technical expertise and thought leadership within the OSEHRA community, taking the chair of the Synthetic Patient Data Project Group and integrating an open source patient data generator into a Digital Health Platform that has been named an HSPC Approved Application. His work to establish the role of open source in hybrid platform solutions has been critical to understanding the future of open source in healthcare information technology.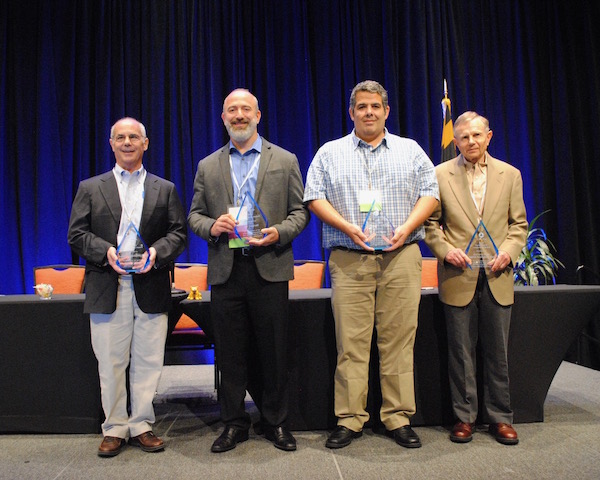 Dr. Steven Brown, accepting on behalf of Award recipient Dr. Keith Campbell, with Award recipients Mr. Bo Dagnall, Mr. Anthony Puleo, and Dr. Patrick Redington. The 2018 Government Leadership Award was jointly awarded to Dr. Patrick Redington and Mr. Anthony Puleo in recognition of their outstanding leadership and key support to the open source community. Their contemporary work on VistA's Reminders Package has been recognized in OSEHRA's Reminders Working Group and Immunization Project Group. The Reminders Package is one major reason Veterans' and Native Americans' healthcare initiatives and outcomes have been successful in VA and in IHS. These two developers deserve great credit for contributing to the development of clinically useful software that has undoubtedly saved thousands of lives.

The 2018 Lifetime Achievement Award was given to Dr. Keith Campbell in recognition of his career-long accomplishments and contributions to the open source EHR community. Having dedicated over 30 years to the open source community, Dr. Campbell has been an active member of OSEHRA since its founding. He has more than 20 years of experience in the field of medical informatics, and one of his most successful projects has been the System of Logical Representation (SOLOR). SOLOR, a 2018 FedHealthIT Innovation Award winner, is an open source-based transformation process to represent and integrate common terminologies using a single extensible model.

Over 150 academics, clinicians, developers, government officials, industry leaders, and members participated in the 7th Annual Open Source Summit. This Summit was made possible by Perspecta, our Conference Sponsor, as well as our other Sponsors and Exhibitors, including Cognosante; DSS, Inc.; HSPC; InterSystems; Oroville Hospital; YottaDB, LLC;

BookZurman; Elasticsearch Federal, Inc.; Kitware; and PatchAdvisor, Inc. If you were unable to attend this year's event, we encourage you to visit our Summit proceedings page here.

Congratulations again to all of this year's recipients!

Click here for more information about our Annual OSEHRA Leadership Awards.

OSEHRA is a nonprofit organization dedicated to accelerating innovation in electronic health record software and related technology. Founded in 2011, OSEHRA is a rapidly growing open source community with over 850 registered members representing 160+ industry, academic, and government organizations. OSEHRA supports an open, collaborative community of users, developers, and researchers engaged in advancing health IT. OSEHRA hosts software repositories for managing applications such as VistA, RPMS, Blue Button, popHealth®, and others. OSEHRA is an ANSI-accredited Standards Developing Organization and a member of global industry associations such as the Healthcare Information and Management Systems Society (HIMSS), Health Level 7 (HL7), Open Source Initiative (OSI), and Integrating the Healthcare Enterprise (IHE).