OSEHRA to Host Innovation Webinar on VA's Lighthouse API Initiative
Press Release | OSEHRA |
March 19, 2018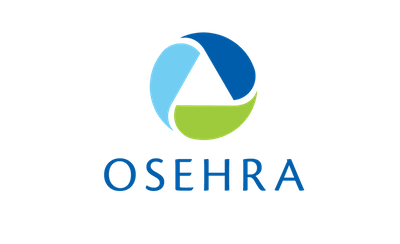 OSEHRA is pleased to announce that we have added a second Innovation Webinar to our March schedule. Register now and join us at 3:00PM EST on both March 20, 2018 and March 27, 2018 for two cutting-edge presentations.
Many of you are already registered to hear DXC Chief Technologist and Strategist Bo Dagnall at 3PM on Tuesday, March 20 as he provides an overview of DXC Technology's Digital Health Platform. Patient health outcomes are sub-optimal when medical decisions are made based on incomplete, fragments and unstandardized data. DXC Technology has built a reference implementation of a digital health platform (DHP-RI) to demonstrate the strength of a brand-agnostic platform for accessing and analyzing healthcare data.
On the following Tuesday, March 27, OSEHRA will present a special, second Innovation Webinar on the U.S. Department of Veterans Affairs' Lighthouse project, delivered by VA's Drew Myklegard. Lighthouse is a proposed Application Programming Interface (API) management platform that allows developers to create mobile and web apps on a set of open standards based APIs including an initial FHIR endpoint. Lighthouse aims to both enable rapid innovation, and be veteran-centric, by giving developers the ability to design solutions that leverage VA data.
VA launched the beta version of Lighthouse Lab during the HIMSS18 conference. According to a recent announcement, VA is looking for a "small, initial-user group to begin building a developer community. Participation in the group will include helping to test APIs, building out documentation, developing governance standards, and testing developer support workflows."
For more information on the Lighthouse project, download their fact sheet here and join us for a first hand description at this special Innovation Webinar!
Registration for both Innovation Webinars is free- Sign up here Today!
OSEHRA
OSEHRA is a nonprofit organization dedicated to accelerating innovation in electronic health record software and related technology. Founded in 2011, OSEHRA is a rapidly growing open source community with over 850 registered members representing 160+ industry, academic, and government organizations. OSEHRA supports an open, collaborative community of users, developers, and researchers engaged in advancing health IT. OSEHRA hosts software repositories for managing applications such as VistA, RPMS, Blue Button, popHealth®, and others. OSEHRA is an ANSI-accredited Standards Developing Organization and a member of global industry associations such as the Healthcare Information and Management Systems Society (HIMSS), Health Level 7 (HL7), Open Source Initiative (OSI), and Integrating the Healthcare Enterprise (IHE).