VA Selects Jive To Support Strategic Federal Initiative To Improve Veteran Health Care
Press Release | Jive Software |
November 10, 2014
PALO ALTO, Calif., Nov. 10, 2014 /PRNewswire/ -- Jive Software, Inc. (Nasdaq: JIVE) today announced that the U.S. Department of Veterans Affairs (VA) has selected Jive to support its employees in achieving the agency's top strategic priority: providing personalized, proactive, patient-driven care to 22 million veterans and their families.
The VA's Veterans Health Administration (VHA) division is the largest integrated health care system in the United States. To continue meeting the needs of an evolving veteran population, the VA has brought in new leadership and is undergoing a cultural transformation that further amplifies its focus on the veterans it serves, and on driving long-term service innovation.
"The VA is one of the largest and most highly regarded health care organizations in the world, serving 22 million veterans and their families," said Elisa Steele, president, Jive Software. "With the agency's recent transformation, it recognizes the mission-critical importance of evolving antiquated systems by adopting modern technologies. Jive's communications and collaboration solutions will facilitate a more unified organizational culture and the ability to more effectively share best practices so that the VA's physicians can better provide the top-notch care our nation's veterans deserve."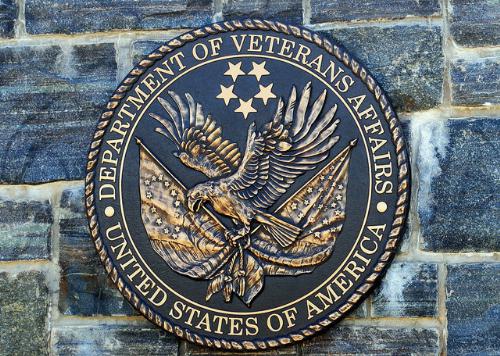 As part of this initiative, the VA will launch a new Jive-powered communication and collaboration solution called "VA Pulse" to connect 300,000 dedicated clinicians and specialists across 1,700 geographically dispersed medical locations. Shining a light on best practices that directly impact veterans' outcomes during the agency's 80 million annual patient visits, VA Pulse will help physicians connect with each other in a more timely manner so they can make the best decisions right at the point of care. The VA has successfully tested the Jive solution across 1,000 users to date, and is in the process of rolling out VA Pulse to all of its employees nationwide over the next three years.
VA Pulse will include a system-wide expertise finder so doctors can quickly identify the appropriate specialist to answer a question. In addition, the community will provide a simple way for users to search through countless medical resources, as well as collaboration capabilities for sharing valuable text, video and audio content across the agency. By hosting training videos and interactive discussions on Jive, physicians can share their specialized expertise with remote doctors in a dramatically more efficient and cost-effective manner.
Once the VA Pulse rollout is complete, the mobile-optimized community will connect and align the entire VA workforce, and facilitate person-to-person communications across tightly integrated patient-aligned care teams. In addition, Veterans Affairs leadership will use VA Pulse as a primary platform to engage with employees across the agency.
The VA joins a growing list of over 40 health care organizations using Jive to align globally dispersed employees within this rapidly changing industry. With U.S. health care spending expected to reach $4.5 trillion by 2020, it is more important than ever for providers to share best practices that improve patient outcomes, while keeping their workforces aligned and operating at peak efficiency.
The VA has long been on the cutting edge of technology and was one of the earliest adopters and developers of electronic health records. The VHA continues to meet Veterans' changing medical, surgical and quality-of-life needs, and cultivates ongoing medical research and innovation to improve the lives of America's patriots. The VA health care system has grown from 54 hospitals in 1930, to include more than 152 medical centers, nearly 1,400 community-based outpatient clinics, 126 nursing home care units and 35 domiciliaries today. For more information, visit http://www.va.gov/.
About Jive Software
Jive (NASDAQ: JIVE) is the leading provider of modern communication and collaboration solutions for business. Recognized as a leader by the industry's top analyst firms in multiple categories, Jive enables employees, partners and customers to work better together. More information can be found at www.jivesoftware.com.
SOURCE Jive Software